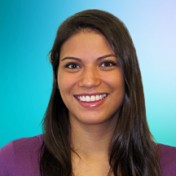 From Sitka,AK
Sponsored by Southeast Alaska Regional Health Consortium
"Hello, my name is Savannah Bonorden and I'm from Sitka which is in the southeast of Alaska. I am a proud mother of two beautiful children. My sponsoring consortium is SEARHC (Southeast Alaska Regional Health Consortium). Before coming into the program I was an assistant. I was offered the opportunity to attend the DHAT program and a position at my clinic when I finish school. I was very excited about the offer and saw it as a great way to expand my horizons and travel the state I love the most. Since joining the program I have found the true meaning of independence and have gotten to know who it is I really am. I've gained new skills and have experienced new thing I would have never thought I could do nor accomplish.
Alaska is a big state and access can be difficult especially with the conditions of weather or with the expensive of travel. So having a DHAT placed in a village setting is both rewarding and beneficial for the people.
I see the dental therapists as a new mainstream for dental prevention, working together as a team with all occupations of the dental field. We're a new kind of provider, a profession that has so much promise to the future of oral health.
From all the instructors I have met throughout this program I've truly learned the importance of oral health and the importance of not only drilling and filling but how to put the hand piece down and educate and teach our people the knowledge we have gained in school. The instructors have passed down the skills of a provider and for that I'm grateful. I see all the dedication us as students and of those who support our mission do for what we believe in. Which is a better health care, a better Alaska and bettering people's lives through their smiles.
I have so much passion and belief in these people, my classmates and all the DHATs for what we can provide for the future. I am privileged to have met and gone to school with all the strong, inspiring and remarkable people in my class and I'm very excited to see what is in store for us!
I see all the smiles and gratitude the patients have for the services we provide and I'm proud to be here helping. It warms my heart and gives me the sense that I'm doing something right. I'm very honored for my position and role as a Dental Health Aide Therapist!"