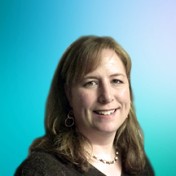 Instructor
My love of medicine began at a young age.  I grew up on Whidbey Island and joined the local volunteer fire department at the age of 16.  As soon as I turned 18 I became an EMT and worked in EMS throughout college and graduate school.  Knowing that I wanted to practice medicine at a higher level of care, I attended the PA program and have worked clinically since.
I love the study of physiology and am continually amazed by the beauty and complexity of the human body.  Seeing students enthralled by the inner workings of the body reminds me to never lose sight of what an amazing, intricate, and sometimes delicate thing the human body is.
I am a second generation PA (there aren't too many of us!) and, like my mother before me, I believe that quality health care is a basic human right.  In addition to my teaching and clinical responsibilities I volunteer at a free clinic in my community.