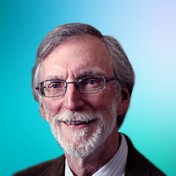 Curriculum Coordinator (1st Year)
Clinical Advisor (2nd Year)
After an academic career as a research dentist at the University of Washington dental school focusing on dental phobia and treating patients suffering from it, in 1995 Dr. Fiset left dentistry to pursue life as a writer.  He returned to dentistry in 2006 to help develop the Alaska Dental Health Aide Therapist Training Program.  Today he serves as curriculum coordinator and clinical advisor to the faculty/staff and students.  His outside interests include hiking at Mt. Rainier and writing essays for the historical and philatelic literature.
I exchanged a sedentary retirement life as a writer for six grueling year-round trips to Alaska fraught with dental organizations committed to putting me and my colleagues out of work.  Why did I do this to myself? For three reasons.  First, in two short years I get to see courageous Alaska Native villagers mature as people, healers, and role models.  Second, I observe first hand Alaska Natives caring for other Alaska Natives and the satisfaction that brings to all.  Finally, although it took flying nearly to the Arctic, I have found dentist colleagues who take pride in empowering others to become agents of change in their own communities.