The Office of Research sponsors an ongoing lecture series, the Brown Bag Lecture Series, hosted by the Northwest Center to Reduce Oral Health Disparities, as well as independent visiting lecturers.
To RSVP for a Brown Bag lecture, please email brwnbags@uw.edu
---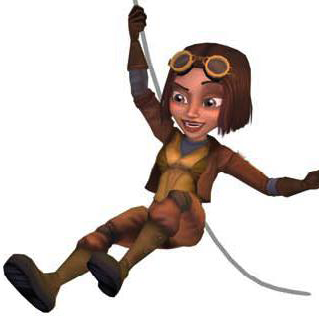 UW DPHS Seminar Series
Attack of the S. Mutans! Developing a 3D Multi-Player Serious Game for Improving Oral Health
Jacquie Pickrell, Acting Assistant Professor in the Department of Dental Public Health Sciences, with currently funded studies through an SBIR subcontract, (NIH-NIDCR) focused on how to make the every-day (and face it - boring) "brush your teeth" message come alive through delivery with a Serious Game.
Jacquie Pickrell, PhD.
Acting Assistant Professor
Monday, February 7th, 2011
12:00 PM - 1:00 PM
B-508, Health Sciences Building
Bring your lunch and join us for a lively presentation and discussion
To request disability accommodations, contact the Disability Services Office at 206-543-6450 (voice), 206-543-6452 (TTY), 206-685-7265 (fax) or dso@uw.edu