Lorena Alarcon-Casas Wright, MD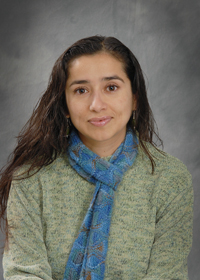 Senior Endocrinology Fellow
Division of Metabolism, Endocrinology and Nutrition
University of Washington
VA Puget Sound Health Care System

Medical Training:
1994-2000 - MD Degree, University of Veracruz, Mexico.
2001-2003 - Residency in Primary Care, Mexico.
2006-2009 - Internship and Residency in Internal Medicine, Santa Barbara Cottage Hospital, University of Southern California (USC) School of Medicine, Santa Barbara, CA.
2009-2012 - Fellowship in Metabolism, Endocrinology and Nutrition, University of Washington. Seattle, WA.
Research Interests: type 2 Diabetes: pathogenesis and treatment, Metabolic Syndrome, Insulin Resistance.
Contact information:
VA Puget Sound Health Care System
1660 S Columbian Way. (S-151)
Seattle, WA
Phone 206-764-2259
Fax 206-764-3011