Leadership Without Borders
Keynote Speakers
Dr. Laura Emiko Soltis
Dr. Laura Emiko Soltis serves as the Executive Director at Freedom University, an underground school for undocumented students in Atlanta. Born in rural Minnesota, Emiko was raised in a biracial Japanese/Slovak household and developed passions for working-class politics and music performance in equal measure. Emiko's early work experiences in low-wage industries alongside diverse immigrants in restaurant work, janitorial services, and farm labor inspired her to study interracial labor movements and human rights. Emiko graduated from the University of Georgia in 2006 and received her Ph.D. in 2012 from Emory University, where she wrote her dissertation on an interracial migrant farmworker movement led by the Coalition of Immokalee Workers in South Florida. After the closing of Freedom University in Athens by its founding faculty, Emiko re-opened Freedom University in Atlanta in September 2014. As the organization's first Executive Director, Emiko introduced the human rights framework to the center of its mission, expanded the curriculum to include the arts and social justice leadership training, and began connecting undocumented youth to veterans of the Black Freedom Movement. Emiko works to advance the undocumented student movement by educating and mentoring a new generation of undocumented freedom fighters and advocating for fair admissions policies in higher education across the United States. At Freedom University, Emiko continues to serve as the Professor of Human Rights, teaching classes in international human rights, social movement theory, and immigration history. As an organizer, Emiko has engaged in numerous direct actions for workers' rights and immigrant justice, and has been arrested four times in the Kingian tradition of nonviolent civil disobedience. Emiko is also an accomplished violinist, photographer, and sings with the Atlanta Symphony Orchestra Chamber Chorus.
---
Arelis Palacios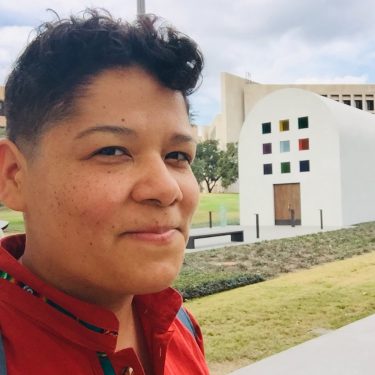 Arelis served as the inaugural Director of Undocumented Student Services at Georgetown University in Washington, D.C. prior to joining Freedom University's team. In that role, she implemented a comprehensive institutional engagement strategy with senior campus leadership, business leaders, non-profit stakeholders, local government, and various members of Congress across different coalition-building campaigns in support of permanent protections for undocumented youth and families.
As a native Nicaraguan who grew up in Miami, Florida, the realities of immigration were ever-present in her upbringing and classroom as a formerly undocumented person herself, and helped to refine her interest in supporting immigrant and underrepresented students along secondary and tertiary education. Arelis has focused on the intersections of the Deferred Action for Childhood Arrivals (DACA) program and K-16 educational policies, and has worked vigorously to help universities implement their own policies to promote diversity, access, and inclusion for undocumented youth. She is presently a doctoral student in the Educational Policy and Planning program at the University of Texas at Austin, and holds a M.S. in Higher Education Administration and a B.A. in English Literature from Florida State University.
---
 Tanya Cabrera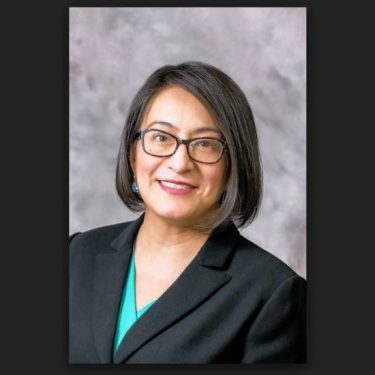 Associate Vice Provost for Student Inclusion
Vice Chancellor for Diversity
University of Illinois Chicago
A Call To Action
Supporting Initiatives within community and our undocumented students.
Students collaborated across campuses in IL and developed a peer-to-peer website: https://www.undocwiki.com/
---
Workshop Facilitators
Dr. Robert Bauman
Academic Director
Professor, Department of History
Washington State University Tri-Cities
Challenging Racism and Segregation in Eastern Washington
Robert Bauman is Professor of History and Academic Director of Arts and Sciences at Washington State University Tri-Cities. He is an award-winning scholar and author of a number of articles and book chapters and two books, Race and the War on Poverty: From Watts to East LA (2008) and Fighting to Preserve a Nation's Soul: America's Ecumenical War on Poverty (2019). He also is co-editor, with Robert Franklin, and co-author of Nowhere to Remember: Hanford, White Bluffs and Richland to 1943, published by WSU Press in 2018, and Echoes of Exclusion and Resistance: Voices from the Hanford Region, WSU Press (2021). His article, "Jim Crow in the Tri-Cities, 1943-1950" won the Charles Gates Award for the best article published in the Pacific Northwest Quarterly in 2005. Professor Bauman teaches courses on The Chicano Movement, African American History, and Immigration and Migration in American History.
Elena Calderón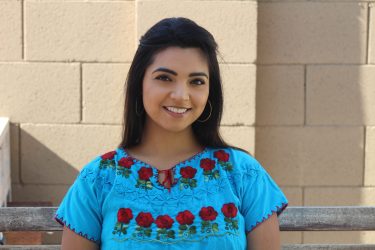 Academic Advisor
Arizona State University
UndocuJoy Beyond The Border
Elena Calderon is a former undocumented individual who continues to be an advocate for undocumented communities. Most recently, Elena has explored the concept of UndocuJoy and what it meant for her having grown up without legal status and what it means now as a permanent legal resident. She was born in Aquila, Michoacán, raised in Mattawa, Washington, and currently resides in Mesa, Arizona.  Elena is passionate about education and earned her Bachelor of Science degree in Community Health and her Master of Science degree in Communication Studies from Eastern Washington University. Elena was recently accepted to the Ph.D. program in Higher Education at the University of Arizona in Tucson. Her goal as a doctoral student is to create an equitable environment in higher education for students regardless of legal status.
Gail Wootan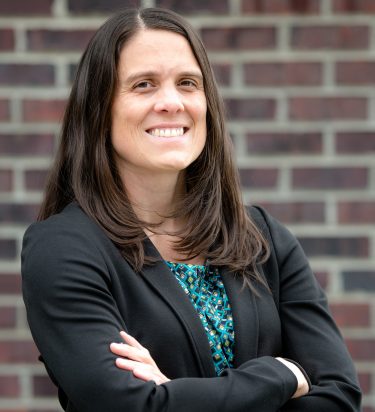 Associate Director of Consumer Protection
Washington Student Achievement Council (WSAC)
WSAC Residency Changes
Gail Wootan (she/her) is the Associate Director of Consumer Protection at the Washington Student Achievement Council (WSAC) where she supports Washington's higher education consumers with a focus on residency policy and equity. Her background is in graduate admissions, orientation, and first-year experience programming at public institutions in California, Oregon, and Washington. Before joining WSAC in 2016, she was the Assistant Director of the Graduate Program on the Environment at The Evergreen State College. She earned her Master of Education at Oregon State University in College Student Services Administration and her bachelor's degree at Pacific University in Mathematics and Literature.
Christina Winstead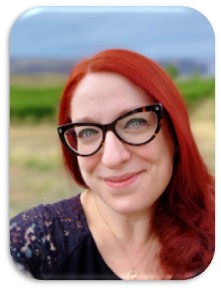 Assistant Director for Outreach
Washington Student Achievement Council (WSAC)
Christina Winstead is an Assistant Director for Outreach at the Washington Student Achievement
Council. She has over 20 years' experience in higher education. Christina graduated from The Evergreen
State College with her B.A. and from Seton Hall University with her M.A. in counseling and her Ed.S in
professional counseling.
Draw For Change
Draw For Change exists to create GREAT ART for GREAT CAUSES. We team up with artists and connect with groups that are fighting for human rights and social justice. Through providing a visual narrative, we expand the conversation and give a voice to those who desperately need to be heard.
Our global network of artists create works that inspire change, promote conversation, and uplift others. Every dollar from their works goes straight to the group we are supporting for that month. They create solely because they want to help others, and make a positive difference in the world.
COLLECTORS➖DIFFERENCE MAKERS
When you purchase a piece from one of our events, you are receiving more that just a work of art. You are receiving a physical representation of an artists heart for this cause. That piece becomes something greater than itself.