Early Identification Program
Meet Our Staff
Professional Staff
Gabriel Gallardo, Ph.D.
Associate Vice President of Office of Minority Affairs and Diversity
Dr. Gallardo earned his Ph.D. in Geography. His research interests include the geography of race and ethnicity, Latino settlement in the U.S., and the socio-spatial dimensions of ethnic economies. His dissertation research focused on the social, economic, and geographic dimensions of African American, Chinese, Korean, and Mexican entrepreneurship. He is also interested in minority student access to graduate education and graduate retention issues.
email: gabegms@uw.edu
Todd Sperry, Ph.D.
Assistant Director of Early Identification Program, OMAD
Todd Sperry is the Assistant Director of the Ronald E. McNair Scholars and Early Identification Programs at the University of Washington.  In addition to working to support students who are interested in obtaining graduate or professional degrees, he is interested in working with students to learn how to learn and achieve academic success.  From 2010-2014, Todd was a Biology Instructor with the TRiO-Student Support Services program within OMA&D.  He came to UW as a postdoctoral researcher in 1999 to work in the Biology Department.  His research interests included studying how the brain controls aggressive behavior and stress in song birds. Prior to coming to the University of Washington, he earned his Ph.D. in Marine Science from the University of Texas at Austin where he studied the reproductive biology of Marine Fish.  He earned his B.A. with honors in biology from the University of Oregon. Outside of work, Todd loves to be outdoors hiking and gardening and spending time with his two children, Kallyana and Evan, and his wife, Chanira Reang Sperry.
email: tsperry@uw.edu
Tia Gehlhausen, MSW
Academic Adviser of Early Identification Program, OMAD
email: tiag7@uw.edu
Nataly Jo Brockwell Palma, M.Ed.
Program Coordinator of Early Identification Program, OMAD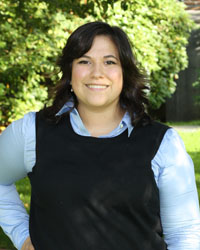 Nataly was born and raised in Tacoma, WA where she earned an Associate's Degree from Pierce Community College through Running Start, and graduated from Washington High School at the same time in 2010. Nataly is a proud husky as she attended the University of Washington Seattle as a freshman/transfer and completed her Bachelors in Political Science and International Studies. She also recently completed her Master's Degree in Education Policy from the University of Washington.  In her spare time, she volunteers for local non-profits and spends time with her family.
email: njb23@uw.edu
Graduate Student Advisors
Bianca Altimarano
Bianca is from Arizona and attended Arizona State University. It was while attending ASU that Bianca's interest in research grew, particularly with low-income Latina/o individuals navigating mental health care, and it is with the support of her mentors that she decided to attend the University of Washington to pursue her doctorate. Bianca is a first generation college student and feels fortunate to represent her community and her family in higher education.
Cynthia Simekha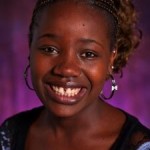 Cynthia was raised in Kenya, where she attended her primary and secondary education before migrating to the U.S. She earned an Associate's Degree from Bellevue College and transferred to University of Washington where she received her BS in Public Health with minors in Global Health, African Studies and Geography. She then went on to complete her MSW at the University of Michigan- Ann arbor with a practice method in community organizing and practice area in health. Presently, Cynthia is working towards her PhD in Anthropology with a focus in Medical Anthropology. Cynthia also enjoys hiking, cooking, dancing and working with the youth in the community.