.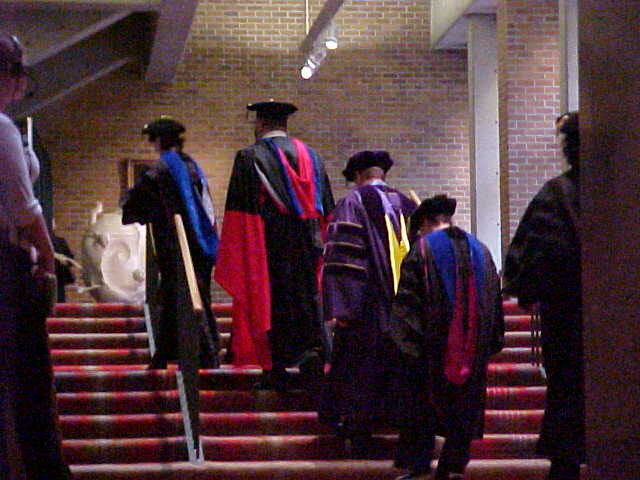 And the action starts! Faculty head to the auditorium to begin the procession..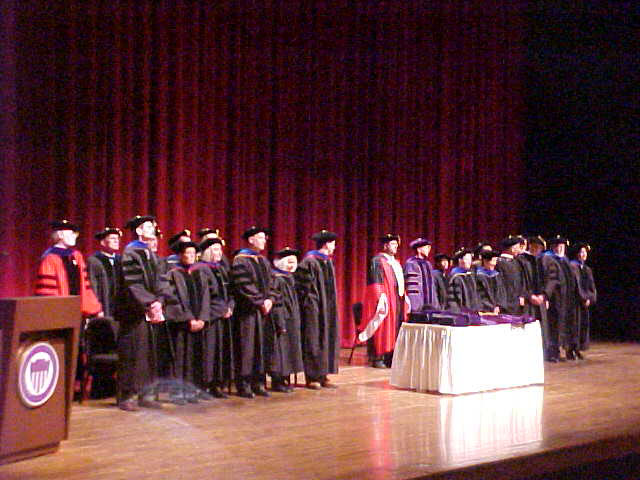 Gathering on the stage to welcome the graduates.
..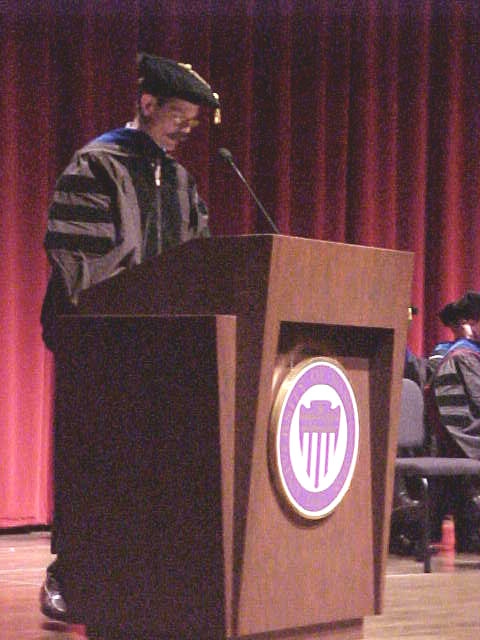 Department Chair Gary Handwerk addresses the assembly.



.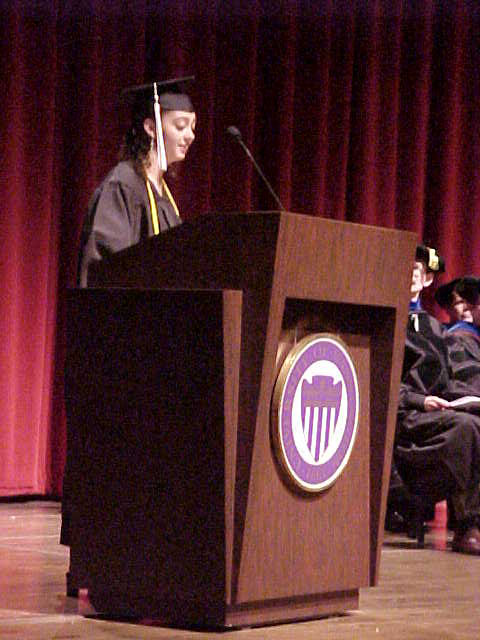 Elise Saba, 2007 winner of the UW President's Medal, reflects on the meaning of an English major.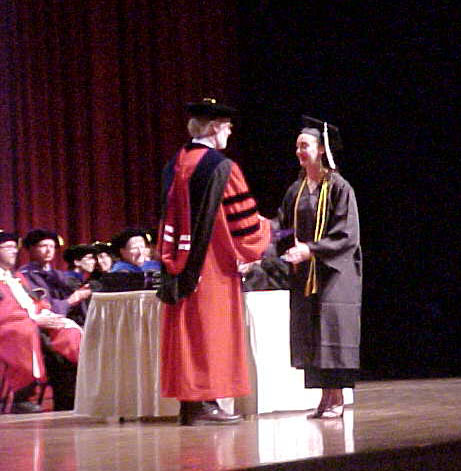 .
Professor Vaughan, Director of Undergraduate Programs, congratulates the new BAs..


.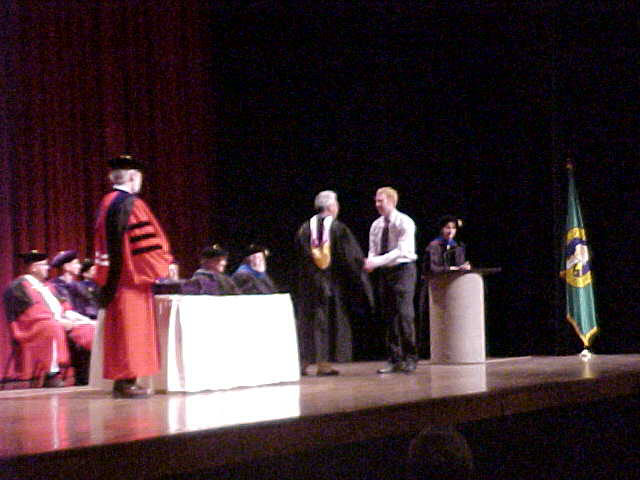 Faculty members greet the new graduates.