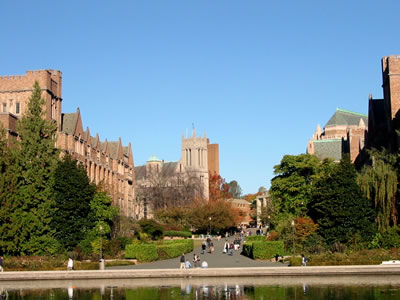 If you are looking for information on English Department events and activities, you may be able to find it by checking the links below.
Department Calendar. Monthly listing of department events.
Department Newsletter. Current and back issues of English Matters and In English.
Affiliated Journals. Publications sponsored by the department, including MLQ, Seattle Review, and Bricolage.
Roethke Readings. Information on current and past Theodore Roethke Memorial Poetry Readings and poets.
Department Graduation Ceremony. Department of English graduation ceremony photos and commentary.
The University of Washington is committed to providing access, equal opportunity and reasonable accommodation in its services, programs, activities, education and employment for individuals with disabilities. To request disability accommodations, contact the Disability Services Office at least ten days in advance of the event at (206) 543-6450 (voice); (206) 543-6452 (TTY), (206) 685-3885 (FAX), or dso@u.washington.edu (E-mail).