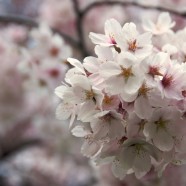 A Very Special Announcement: Cambia Palliative Care Center of Excellence 
[December 2014] The Cambia Health Foundation has provided a $10 million gift to UW Medicine for the Palliative Care Center of Excellence. This very generous gift will help to secure the future of the Center and prompts the renaming of the Center to the "Cambia Palliative Care Center of Excellence" at UW Medicine.  This gift will also be used to create endowments to support research, education, and clinical leadership in palliative care for UW Medicine and throughout the region.
Cambia Health Foundation is the corporate foundation of Cambia Health Solutions, a total health solutions company dedicated to transforming the way people experience health care. The foundation has supported the advancement of palliative care since 2009. This gift is the foundation's largest investment to date, bringing total funding for regional and national palliative care programs and initiatives to just over $22 million. Find out more about Cambia Health Foundation by visiting their website at www.cambiahealthfoundation.org.
Read more details about this gift by viewing the official Press Release.