Rhys Lawson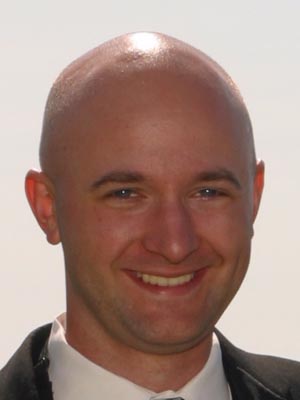 4th year Graduate student in Chemistry at the University of Washington
Dual PhD in Chemistry and Nanotechnology expected in 2006
JD from UW Law expected in 2007
Technology Entreprenuership Certificate expected from UW Business School in 2007
MS in Chemistry Western WA University
BS in Chemistry University of Puget Sound
Research Interests: organic electronics, with an emphasis on device fabrication and novel active materials.
Current Research Focus: Tuning silicon ring resonators and photonic crystals with electro-optic material.
Publications
"Advances in organic electro-optic materials and processing" K. Firestone, P. Reid, R. Lawson, S. Jang, L. Dalton, Inorganica Chimica Acta, 357, 2004, 3957-3966.
" Mild temperature nanoimprint lithography using smart-crosslinking polymers for organic functional polymer applications" R. Lawson, S. Liu, J. Luo, M. Haller, B. Krug, A. Scherer, A. Jen, L. Dalton, submitted to Advanced Materials March, 2005.
" Self-assembled monolayer modifications of organic thin film transistors" I. Shuvalov, R. Lawson, H. Ma, A. Jen, L. Dalton, presented at Society of Optical Engineers (SPIE) Optics East, October, 2004 Philadelphia, PA.
" Electrically tunable ring resonators incorporating nematic liquid crystals as cladding layers" B. Maune, R. Lawson, C. Gunn, A. Scherer, and L. Dalton, Appl. Phys. Lett. 83,4689(2003)