Anju Aggarwal, PhD, MSc, BSc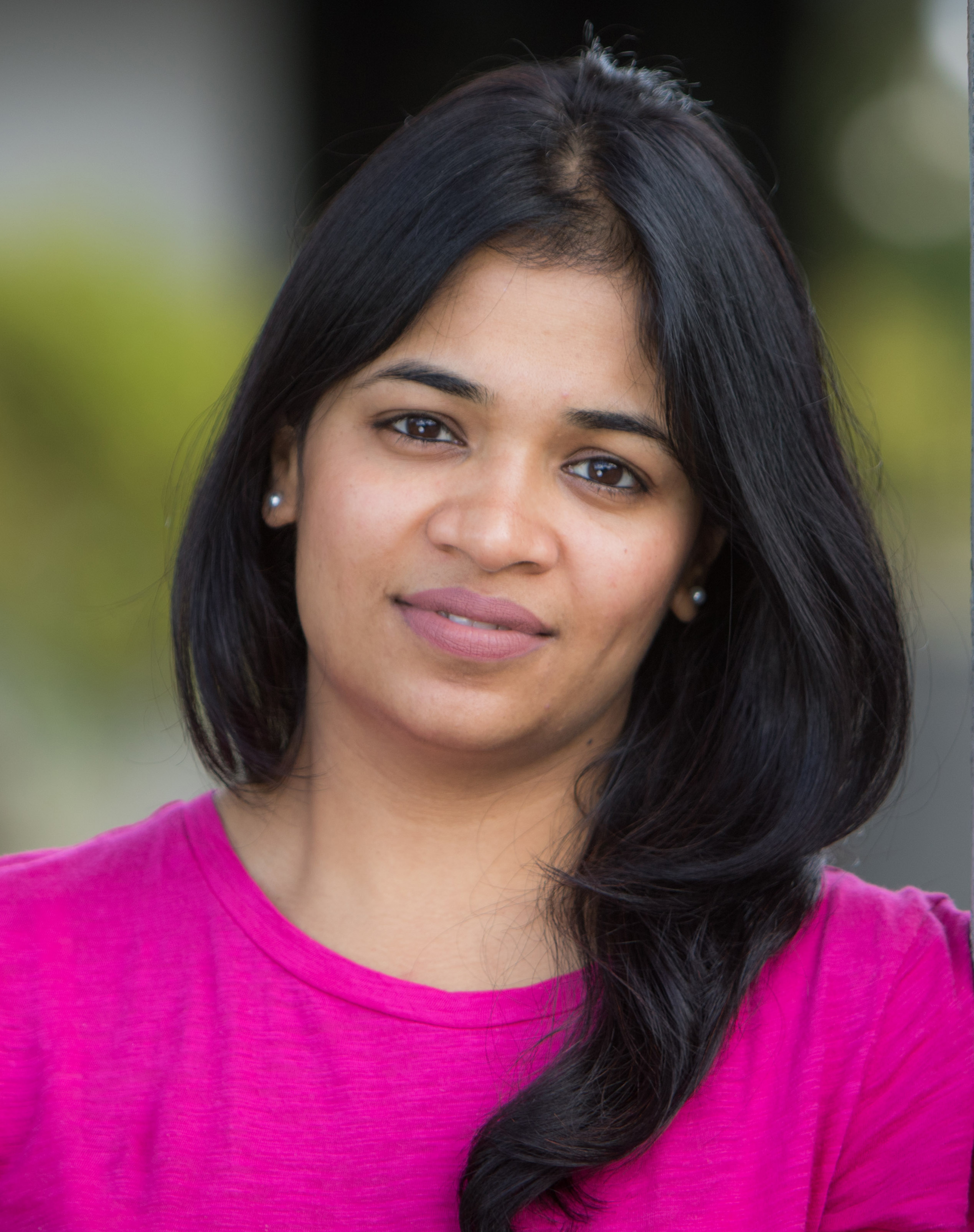 Research Associate, Epidemiology

Dr. Aggarwal is a Nutrition Epidemiologist with expertise in nutrition and biostatistics. Her academic background is in International Health (PhD, Johns Hopkins Bloomberg School of Public Health), and Nutrition (MSc. and BSc, Delhi University, India). Her research interests involve better understanding of the individual-level barriers and built environment to deal with nutrition-related problems in the developed and developing world. She brings expertise and experience in managing nutrition projects at the national and international level, and statistical analyses of cross-sectional and longitudinal studies.
Contact Information
Center for Public Health Nutrition
Box 353410
327 Raitt Hall
Seattle, WA 98195
Tel: 206-616-3264
http://depts.washington.edu/uwcphn/
anjuagg@uw.edu

Research Interests
Dr. Aggarwal's current research delves into nutrition economics, psychosocial dimension, and its interplay with access to food and physical environment in explaining health disparities in the US. She is also interested in examining these interactions in the context of the dual burden of malnutrition in developing countries.


Teaching Interests
Dr. Aggarwal delivers guest lectures for NUTR 303 Neighborhood Nutrition, and Graduate Nutrition Seminar. She actively serves in MPH Thesis Committee.


Education
PhD, Human Nutrition, Johns Hopkins University, School of Public Health 2011
MSc, Foods and Nutrition, Delhi University (India) 2003
BSc, Foods and Nutrition, Delhi University (India) 2001

Selected Publications
Aggarwal A (Contributor). Maternal and Child Under nutrition: global and regional exposures and health consequences. The Lancet 2008; 371:243-260.

Hyder AA, Aggarwal A. The Increasing Burden of Injuries in Eastern Europe and Eurasia: Making the Case for Safety Investments. Health Policy 2009 Jan; 89(1): 1-13.

Monsivais P, Aggarwal A, Drewnowski A. Are socioeconomic disparities in diet quality explained by diet costs? JECH 2010 doi:10.1136/jech.2010.122333.

Aggarwal A, Monsivais P, Cook AJ, Drewnowski A. Does diet cost mediate the relation between socioeconomic position and diet quality? EJCN 2011 doi: 10.1038/ejcn.2011.72

Monsivais P, Aggarwal A, Drewnowski A. Following nutrient recommendations may lead to higher food costs for consumers. Health Affairs 2011 Aug;30(8):1471-7. doi: 10.1377/hlthaff.2010.1273

Aggarwal A, Monsivais P, Drewnowski A. Nutrient intakes linked to better health outcomes are associated with higher diet costs in the US. PLoS ONE 2012;7(5): e37533.doi:10.1371/journal.pone.0037533

Drewnowski A, Aggarwal A, Hurvitz PM, Monsivais P, Moudon AV. Obesity and supermarket access: proximity or price? Am J Public Health 2012 Aug;102(8):e74-80. doi: 10.2105/AJPH.2012.300660

Drewnowski A, Aggarwal A, Hurvitz PM, Monsivais P, Rehm CD, Moudon AV. Food price, obesity and climate change. Am J Public Health Jan 2013.

Drewnowski A, Moudon AV, Jiao J, Aggarwal A, Charreire H, Chaix B. Food environment and socioeconomic status influence obesity rates in Seattle and in Paris. Int J Obesity 2013 doi:10.1038/ijo.2013.97

Aggarwal A, Monsivais P, Cook AJ, Drewnowski A. Positive attitude toward healthy eating predicts higher diet quality at all cost levels of supermarkets. J Acad Nutr Diet 2013 Aug 2. pii: S2212-2672(13)00684-9. doi: 10.1016/j.jand.2013.06.006.

Aggarwal A, Andrea J Cook, Junfeng Jiao, Rebecca A Seguin, Anne Vernez Moudon, Philip M Hurvitz, Adam Drewnowski. Access to supermarkets and fruit and vegetable consumption. Am J Pub Health, March 2014 doi: 10.2105/AJPH.2013.301763.

Drewnowski A, Aggarwal A, Rehm CD, Cohen-Cline H, Hurvitz PM, Moudon AV. Environments perceived as obesogenic have lower residential property values. Am J Prev Med 2014 Sep;47(3):260-74. doi: 10.1016/j.amepre.2014.05.006. Epub 2014 Jul 19.

Monsivais P, Aggarwal A, Drewnowski A. Time spent on home food preparation and indicators of healthy eating. Am J Prev Med 2014 Sep 9. pii: S0749-3797(14)00400-0. doi: 10.1016/j.amepre.2014.07.033

Drewnowski A, Aggarwal A, Tang AV, Moudon AV. Residential property values predict obesity but do not predict 1-year weight change. Obesity (Silver Spring). 2015 Feb 13. doi: 10.1002/oby.20989.



For complete list of publications: please visit Google Scholar



Last Reviewed on 2/27/2015