Shirley A. A. Beresford, PhD, MSc, MA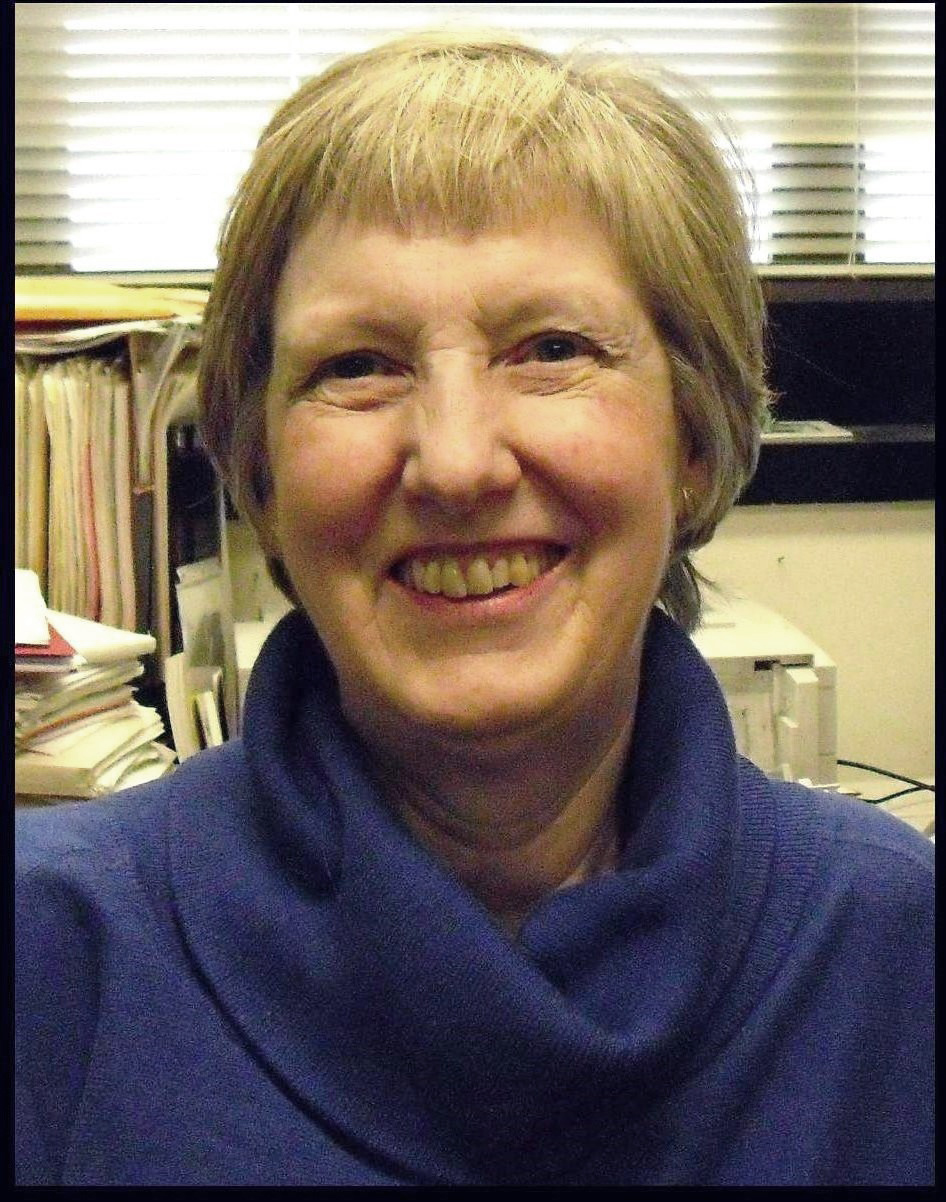 Associate Dean, School of Public Health
Professor, Epidemiology
Adjunct Professor, Health Services

Dr. Beresford is also a member of the core faculty of the Nutritional Sciences Program, affiliate investigator with the Clinical Nutrition Research Unit, and Full Member of the Fred Hutchinson Cancer Research Center.
Contact Information
Box 357230
School of Public Health
F-358 B Health Sciences Building
Seattle, WA 98195-7236
Tel: 206-543-9512
Fax: 206-543-3813

beresfrd@u.washington.edu

Fred Hutchinson Cancer Research Center
Box 358080
Cancer Prevention, Arnold Building
1100 Fairview Ave N.,
PO Box 19024, Mailstop: M3-B232
Seattle, WA 98109-1024
Tel: 206-667-4793
http://www.fhcrc.org/science/phs/cprp/

Research Interests
Dr. Beresford's research interests are in the areas of nutritional epidemiology and chronic disease prevention. Her work is specifically designed to improve the scientific basis for public health policy and recommendations concerning dietary intake, physical activity and intake of folic acid levels. She has been Principal Investigator on numerous individual and group randomized trials of dietary behavior intervention.

Dr. Beresford has been an investigator with the Women's Health Initiative since its inception, contributing to the intervention design in the Dietary Modification trial, and is lead author of one of the primary results papers of the randomized trial, namely the low fat dietary pattern and risk of colorectal cancer. She was a member of the Committee on Identifying and Assessing Unintended Effects of Genetically Engineered Foods on Human Health, National Academy of Sciences, 2002 - 2004, and an invited speaker at the Institute of Medicine's workshop on Managing Food-related Risks in 2005. She served as President of the American Epidemiological Society from 2007 to 2008.

Her research focus in the science of changing behavior on a population level has involved many interdisciplinary collaborations. The development and evaluation of obesity prevention interventions in worksites, using rigorous group randomized trial design and collaborative principles with participating worksites, provides one such example
Teaching Interests
Dr. Beresford founded and teaches the course EPI 538/NUTR 538, "Nutritional Epidemiology" currently offered in Autumn quarter. She co-authored the book chapter entitled Nutritional Epidemiology in the recent series in Public Health Nutrition. Offered in Winter quarter, she co-teachesEPI 548/HSERV 548, "Social Determinants of Health: Research Methods."
Education
PhD, Epidemiology, University of London (UK) 1981
MA, Mathematics, University of Cambridge 1974
MSc, Statistics, University of Sussex (UK) 1971

Projects

Selected Publications
Cash SW, Beresford SA, Henderson JA, McTiernan A, Xiao L, Wang CY, Patrick DL. Dietary and physical activity behaviours related to obesity-specific quality of life and work productivity: baseline results from a worksite trial. Br J Nutr. 2011; 6:1-9 PMID: 22142517.

Tamers SL, Beresford SA, Cheadle AD, Zheng Y, Bishop SK, Thompson B. The association between worksite social support, diet, physical activity and body mass index. Prev Med. 2011 53(1-2):53-6. PMC3143200.

Kong A, Beresford SA, Alfano CM, Foster-Schubert KE, Neuhouser ML, Johnson DB, Duggan C, Wang CY, Xiao L, Bain CE, McTiernan A. Associations between Snacking and Weight Loss and Nutrient Intake among Postmenopausal Overweight to Obese Women in a Dietary Weight-Loss Intervention. J Am Diet Assoc. 2011; 111(12):1898-903. PMID: 22117666

Prentice RL, Mossavar-Rahmani Y, Huang Y, Van Horn L, Beresford SA, Caan B, Tinker L, Schoeller D, Bingham S, Eaton CB, Thomson C, Johnson KC, Ockene J, Sarto G, Heiss G, Neuhouser ML. Evaluation and comparison of food records, recalls, and frequencies for energy and protein assessment by using recovery biomarkers. Am J Epidemiol. 2011 Sep 1;174(5):591-603. PMC3202154.

Beresford SA, Thompson B, Bishop S, Macintyre J, McLerran D, Yasui Y. "Long-term fruit and vegetable change in worksites: Seattle 5 a Day follow-up." Am J Health Behav. 2010; 34(6):707-20.

Beresford SAA, Bishop SK, Brunner NL, Duncan GE, McGregor BA, McLerran DF, West B, Thompson B. "Environmental assessment at worksites after a multilevel intervention to promote activity and changes in eating: the PACE project." J Occup Environ Med. 2010; 52 Suppl 1:S22-S28.

Trotter LJ, Bowen DJ, Beresford SA."Testing for Racial/Ethnic Differences in the Association between Childhood Socioeconomic Position and Adult Adiposity". Am J Public Health 2010; 100(6):1088-94.

Beresford SA, Klesges LM, Rockett HR. "The examination of two short dietary assessment methods, within the context of multiple behavioral change interventions in adult populations. Introduction". J Nutr. 2008 Jan;138(1):183S-184S

Prentice RL, Thomson CA, Caan B, Hubbell FA, Anderson GL, Beresford SA, Pettinger M, Lane DS, Lessin L, Yasmeen S, Singh B, Khandekar J, Shikany JM, Satterfield S, Chlebowski RT. "Low-fat dietary pattern and cancer incidence in the Women's Health Initiative Dietary Modification Randomized Controlled Trial". J Natl Cancer Inst. 2007; 99(20):1534-1543

Howard B, Manson JE, Stefanick ML, Beresford SAA, Frank G, Jones B, Rodabough RJ, Snetselaar L, Thomson C, Tinker L, Vitolins M, Prentice R. "Low-Fat Dietary Pattern and Weight Change Over 7 Years - the Women's Health Initiative Dietary Modification Trial". JAMA 2006; 295:39-49

Feinleib, M., Beresford, S.A.A., Bowman, B.A., Mills, J.A., Rader, J.I., Selhub, J., Yetley, E.A. (2002) "Case Study: Folate Fortification for the Prevention of Birth Defects". Am J Epidem 154 (12): S60-S69

Links
Center News at the FHCRC
Husky SciVal Experts Page
Last Reviewed on 7/11/2013