Denise M. Boudreau, PhD, MS, BS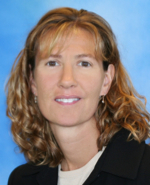 Affiliate Associate Professor, Department of Pharmacy (primary department)
Affiliate Associate Professor, Epidemiology

Dr. Boudreau is a Senior Investigator at the Group Health Research Institute as well as an affiliate faculty member in both the Department of Epidemiology and Pharmacy at the University of Washington. She is involved in a wide array of pharmacoepidemiology and pharmacoeconomic research projects at Group Health and across the HMO Research Network (HMORN). She has extensive experience working with automated health plan data and bring expertise in the areas of observational study design/comparative effectiveness, managed care, drug safety, and economic evaluation. She has been the HMORN Steering Committee Representative on the FDA Mini Sentinel Initiative since 2009. Her main research interests include cancer pharmacoepidemiology, opioid safety, bone health, and cost of cancer.
Contact Information
Group Health Research Institute
1730 Minor Ave, Suite 1600
Seattle, WA 98101
Tel: 206-287-2067
http://www.grouphealthresearch.org/faculty/profiles/boudreau.aspx
boudreau.d@ghc.org

Research Interests
Pharmacoepidemiology and pharmacoeconomics
Teaching Interests
Pharmacoepidemiology, Epi/Pharm 533
Education
PhD, Pharmacoepidemiology, University of Washington, School of Pharmacy 2002
MS, Pharmacy Administration, University of Rhode Island, School of Pharmacy 1996
BS, Pharmacy, University of Rhode Island 1992

Projects
Safety of long term opioid therapy for chronic non-cancer pain, FDA Mini-Sentinel Initiative for active drug safety surveillance, Association between various medications and sudden cardiac death, Commonly used medications and colorectal cancer outcomes; Metformin use and risk of various site specific cancers; and Factors associated with non-guideline care following osteoporotic fractures.


Selected Publications
1. Boudreau DM, Yu O, Chubak J, Wirtz HS, Bowles EJA, Fujii M, Buist DSM. Comparative safety of cardiovascular medication use and breast cancer outcomes among women with early stage breast cancer. Breast Cancer Res Treat. 2014 Feb 21. [Epub ahead of print]
2. Boudreau DM, Arterburn D, Bogart A, Haneuse S, Theis MK, WestbrookE, Simon G. Influence of body mass index on the choice of therapy for depression and follow-up care. Obesity. 2013. In press.
3. Boudreau DM, Wirtz H, Von Korff M, Catz SL, St. John J, Stang PE. A survey of adult awareness and use of medicine containing acetaminophen. Pharmacoepidemiol Drug Saf. 2012. 2012 Aug 13. [Epub ahead of print]
4. Boudreau DM, Yu O, Gray SL, Raebel MA, Johnson J, Larson EB. Concomitant use of cholinesterase inhibitors and anticholinergics: prevalence and outcomes. J Am Geriatr Soc 2011;59(11):2069-76.
5. Boudreau DM,Von Korff M, Rutter CM, Saunders K, Ray GT, Sullivan MD, Campbell C, Merrill JO, Silverberg MJ, Banta-Green C, Weisner C. Trends in long-term opioid therapy for chronic non-cancer pain. Pharmacoepidemiol Drug Saf 2009;18:1166-75.
6. Boudreau DM, Buist DSM, Rutter CM, Fishman, PA, Beverly KR, Taplin S. Impact of hormone therapy on false positive recall and costs among women undergoing screening mammography. Med Care. 2006;44:62-69.

Links
http://sop.washington.edu/porpp/general/denise-boudreau.html

Last Reviewed on 11/17/2014