Barbara A. Bruemmer, PhD, MS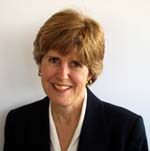 Senior Lecturer Emeritus, Epidemiology

Contact Information
bbruemme@u.washington.edu

Education
PhD, Epidemiology, University of Washington 1993
MS, Nutrition, University of Washington 1983

Selected Publications
Bruemmer BB, Harris JE, Gleason PM, Boushey C, Sheean PM,L, Archer SA, Van Horn: Publishing Nutrition Research: A Review of Epidemiologic Methods. J am Diet Assoc. (in press)

Bruemmer B, Patterson R, Cheney C, Aker SN, Witherspoon RP: The association between vitamin C and vitamin E supplement use prior to a hematopoietic stem cell transplant and outcomes to two years. J Am Diet Assoc. (In press)

Bensley L, Van Eenwyk J, Bruemmer B: Measuring fruit and vegetable consumption: providing serving size information doubles estimated percent eating 5 A Day. J Am Diet Assoc. (In Press)

Lenssen P, Bruemmer B, Aker SN, McDonald GB: Nutrient Support in Hematopoietic Cell Transplant. JPEN 25(4):219-8, 2001.

Stern JM, Sullivan K, Bruemmer B, Aker SN: Impact of randomized trial of liberal versus conservative discharge criteria on calorie, protein, and fluid intake in marrow transplant patients. J Am Diet Assoc. 100(9):1015-22,2000.

Morton AJ, Gooley T, Hansen JA, Appelbaum FR, Bruemmer B, Bjerke JW, Clift R, Martin PJ, Petersdorf EW, Sanders JE, Storb R, Sullivan KM, Woolfrey A,Anasetti C.: Association between pre-transplant interferon-alpha and outcome after unrelated donor marrow transplantation for chronic myelogenous leukemia in chronic phase. Blood. 92(2):394-401, 1998.

Lenssen P, Bruemmer B, Bowden RA, Gooley T, Aker SN, Mattson D.:Intravenous lipid dose and incidence of bacteremia and fungemia in patients undergoing bone marrow transplantation. Am J Clin Nutr 67(5):927-33, 1998.

Bruemmer B, White E, Vaughan TL, Cheney C.: Fluid intake and the incidence of bladder cancer among middle aged men and women in a three county area of Western Washington. Nutrition and Cancer, 29(2):163-168, 1997.

Charuhas PM, Fosberg KL, Bruemmer B, Aker SN, Leisenring W, Seidel K, Sullivan KM: A double-blind randomized trial comparing outpatient parenteral nutrition with intravenous hydration: effect on resumption of oral intake following marrow transplantation. JPEN: 21:157-161, 1997.

Bruemmer B, White E, Vaughan TL, Cheney C. Nutrient intake in relationship to bladder cancer among middle aged men and women. American Journal of Epidemiology, 144:485-95, 1996.

Johnson DB, Smith LT, Bruemmer B: Small-grants programs: lessons from community-based approaches to changing nutrition environments. J Am Diet Assoc 2007;107:301-5.

Boushey C, Harris J, Bruemmer B, Archer SL, Van Horn L: Publishing nutrition research: A review of study design, statistical analyses, and other key elements of manuscript preparation, Part 1. J Am Diet Assoc 2006;106:89-96.