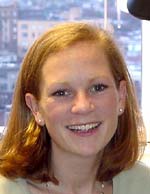 Affiliate Professor, Epidemiology (primary department)
Affiliate Professor, Health Services

Senior Investigator - Group Health Research Institute,
Contact Information
Group Health Research Institute
1730 Minor Avenue, Suite 1600
Seattle, WA 98101
Tel: 206-287-2931
Fax: 206-287-2485
http://www.grouphealthresearch.org/faculty/profiles/buist.aspx
buist.d@ghc.org

Research Interests
Dr. Buist is an epidemiologist and health services researcher whose work focuses primarily on early detection of cancer and reducing illness and death from cancer in populations. She is especially interested in translating research findings into clinically meaningful guidelines. Dr. Buist joined Group Health Research Institute (GHRI) in 1996 and within a few years became the Principal Investigator of the Group Health Breast Cancer Surveillance Project, one of five sites participating in the National Cancer Institute's Breast Cancer Surveillance Consortium. She has also played a key role in several collaborative projects conducted by the HMO Cancer Research Network. Dr. Buist has extensive experience working with these diverse data and expertise in both longitudinal studies and randomized trials and interventions. She has expertise in the design and analysis of longitudinal cohort studies, studies on screening for early detection and randomized interventions.
Education
PhD, Epidemiology, University of Washington 1999
MPH, Epidemiology, Yale University 1995

Links
http://grouphealthresearch.org/ctrstaff/buist.html