Susan L. Cassels, PhD, MPH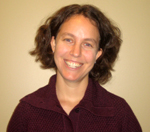 Affiliate Assistant Professor, Epidemiology

Contact Information
University of California (Santa Barbara)
Department of Geography
Santa Barbara, CA 93106-4060
Tel: 805-755-4909

Affiliations
Center for AIDS Research
Center for Studies in Demography & Ecology
UW Statnet Modeling group

Research Interests
Dr. Cassels' research interests are in the areas of mathematical modeling, demography, social network analysis, sexual risk behavior, and infectious disease epidemiology, specifically HIV and other sexually transmitted diseases. Her current research is focused on migration and residential mobility and its affects on sexual network structure and HIV transmission. She has ongoing projects in Ghana and among men who have sex with men in Seattle.
Education
MPH, Epidemiology, University of Washington, School of Public Health 2010
PhD, Demography, Princeton University 2005

Selected Publications
Goodreau SM, Cassels S, Kasprzyk D, Montaño D, Greek A, and Morris M. (2012) "Concurrent partnerships, Acute Infection and HIV Epidemic Dynamics among Young Adults in Zimbabwe." AIDS and Behavior 16(2): 312-322.

Cassels S and Goodreau SM. (2011) "Interaction of mathematical modeling and social and behavioral HIV/AIDS research." Current Opinion of HIV/AIDS 6:119 – 123.

Pearson CR, Cassels S, Kurth AE, Montoya P, Micek M, and Gloyd S. (2011) "Change in Sexual Activity 12 months after ART initiation among HIV-positive southern Africans."AIDSand Behavior 15(4): 778 – 787.

Cassels S and Singer B. (2010) "Population Decline Induced by Gonorrhea and Tuberculosis Transmission: Micronesia during the Japanese Occupation, 1919 – 1945."Journal of Population Research 27(4): 293-313.

Cassels S, Pearson CR, Walters K, Simoni JM, Morris M. Two-Spirit Native Americans' Sexual Partnerships: Sexual risk and concurrency as a function of sexual partnering groups. Sex Transm Dis 2010,37:272-278.

Cassels S, Menza TW, Goodreau SM, Golden MR. HIV serosorting as a harm reduction strategy: Evidence from Seattle, Washington. AIDS 2009,23:2497-2506.

Cassels S, Clark S, Morris M. Mathematical Models for HIV Transmission Dynamics: Tools for social and behavioral science research. J Acquir Immune Defic Syndr 2008,47:S34 – S39.

Pearson CR, Kurth AE, Cassels S, Martin DP, Simoni JM, Hoff P, et al. Modeling HIV transmission risk among Mozambicans prior to initiating highly active antiretroviral therapy. AIDS Care 2007,19:594-604.

Links
SciVal Experts Page
Last Reviewed on 3/28/2013