Peter Cummings, MD, MPH, BPharm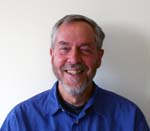 Professor Emeritus, Epidemiology

I practiced cardiology from 1974 through 1981 and then switched to emergency medicine. In 1991 I went back to school at the UW, obtained an MPH, and joined the Epidemiology Department in 1993. In 2002 I moved to Bishop, California, but continued to be involved in some research projects. Why Bishop? For the climbing, hiking, and skiing. In 2009 I formally retired. I'm still involved in some reviewing, analyses, and writing.
Contact Information
250 Grandview Drive
Bishop, CA 93514
Tel: 760-873-3058
peterc@uw.edu

Research Interests
I've been affiliated with the Harborview injury Prevention & Research Center since 1993. Most of my research has been related to injuries. In recent years I've been most interested in studies of traffic crashes. I have a special interest in statistical methods for matched cohort studies.
Teaching Interests
With regret I've given up my classroom teaching. Just too hard to commute from 1,000 miles away.
Education
MPH, Epidemiology, University of Washington 1993
MD, Case Western Reserve University 1970
BPharm Internal Medicine Residency, Stanford University 1974
Cardiology Fellowship, University of Oregon Health Sciences Center 1976