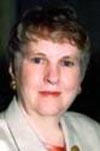 Professor Emeritus, Epidemiology

A major emphasis of my research in recent years has focused on breast cancer through assessing risk factors for the disease, the relationship of risk factors to tumor markers and prognosis, and the role of genetics and gene-environment interactions. With Dr. Kathleen Malone, and more recently Dr. Christopher Li, we have conducted large population-based studies of breast cancer. One focus of these studies has been the role that hormones, oral contraceptives and hormone replacement therapy, play in the etiology of these tumors. Currently, we are funded to follow up a cohort of women diagnosed with breast cancer under age 45 to determine their survival and relate it to tumor markers as well as patient characteristics and survival. Similar studies are planned for the cohort of women we have recently interviewed who were diagnosed with their breast cancer at older ages. We are also using DNA samples collected from the women in our studies to assess the role that BRCA1, BRCA2, AT, and other genes play in this disease. These studies are done in collaboration with Drs. Peggy Porter and Elaine Ostrander.
We are also participating in a seven-year multicenter case-control study of breast cancer in women 35-64 years of age. The FHCRC study site is the genetics coordinating center for this study. Including 4,500 breast cancer cases and 4,500 controls, this study has as its primary goal to evaluate the risk of breast cancer associated with use of both oral contraceptives and hormone replacement therapy. Although previous studies have shown only modest increases in risk, if any, associated with oral contraceptive use, the risk associated with use of both oral contraceptives and hormone replacement therapy can only now be evaluated. This study also has the goal to contrast risk factors for breast cancer in African Americans and Caucasians. One-third of the study population is African American.
New areas of research that have recently been initiated are the epidemiology of contralateral breast cancer and studies contrasting risk factors and tumor markers of breast tumors of ductal and lobular histology.
Other Expertise
A second major interest we have had is evaluating the role of human papilloma viruses (HPVs) in the etiology of anogenital cancers (i.e., cervix, vulva, vagina, anal, and penile). Although we now know that infection with HPV is necessary for the development of these tumors, since infection with HPV is relatively common, other exposures or patient characteristics are necessary for cancer to occur. Various co-factors are under investigation. Women with one diagnosis of an anogenital tumor often develop a second primary anogenital tumor. We are currently focusing on factors related to the development of multiple anogenital tumors. These studies are done in collaboration with Drs. Steve Schwartz, Margaret Madeleine, Chu Chen, Denise Galloway, and James McDougall.
Contact Information
Fred Hutchinson Cancer Research Center
Box 358080 M4-C308
Weiss-Daling Studies/Public Health Sciences
1100 Fairview Ave N, Building M
PO Box 19024, Mailstop: M4-C308
Seattle, WA 98109
Tel: 206-667-4630
Fax: 206-667-5948
jdaling@fhcrc.org

Education
PhD, Biostatistics, University of Washington 1977

Selected Publications
Schwartz SM, Daling JR, Shera KA, Madeleine MM, McKnight B, Galloway DA, Porter PL, McDougall JK. Human papillomavirus and prognosis of invasive cervical cancer: A
population-based study. J Clin Oncology 2001;19:1906-1915.

Li CI, Malone KE, Weiss NW, Daling JR. Tamoxifen therapy for primary breast cancer and risk of contralateral breast cancer. J Natl Cancer Inst 2001;93:1008-1013.

Daling JR, Malone KE, Doody DR, Johnson LG, Gralow JR, Porter PL. Relationship of body mass index to tumor markers and survival among young women with breast cancer. Cancer. 2001;92:720-729.

Daling JR, Malone KE, Doody DR, Anderson BO, Porter PL. The relation of reproductive factors to mortality from breast cancer. Cancer Epidemiol, Biomarkers & Prev. 2002;11:235-241.

Daling JR, Madeleine MM, Schwartz SM, Shera KA, Carter JJ, McKnight B, Porter PL, Galloway DA, McDougall JK, Tamimi H. A population-based study of squamous cell vaginal cancer: HPV and co-factors. Gynecol Oncol 2002;84:264-270.