Daniel A. Enquobahrie, PhD, MPH, MD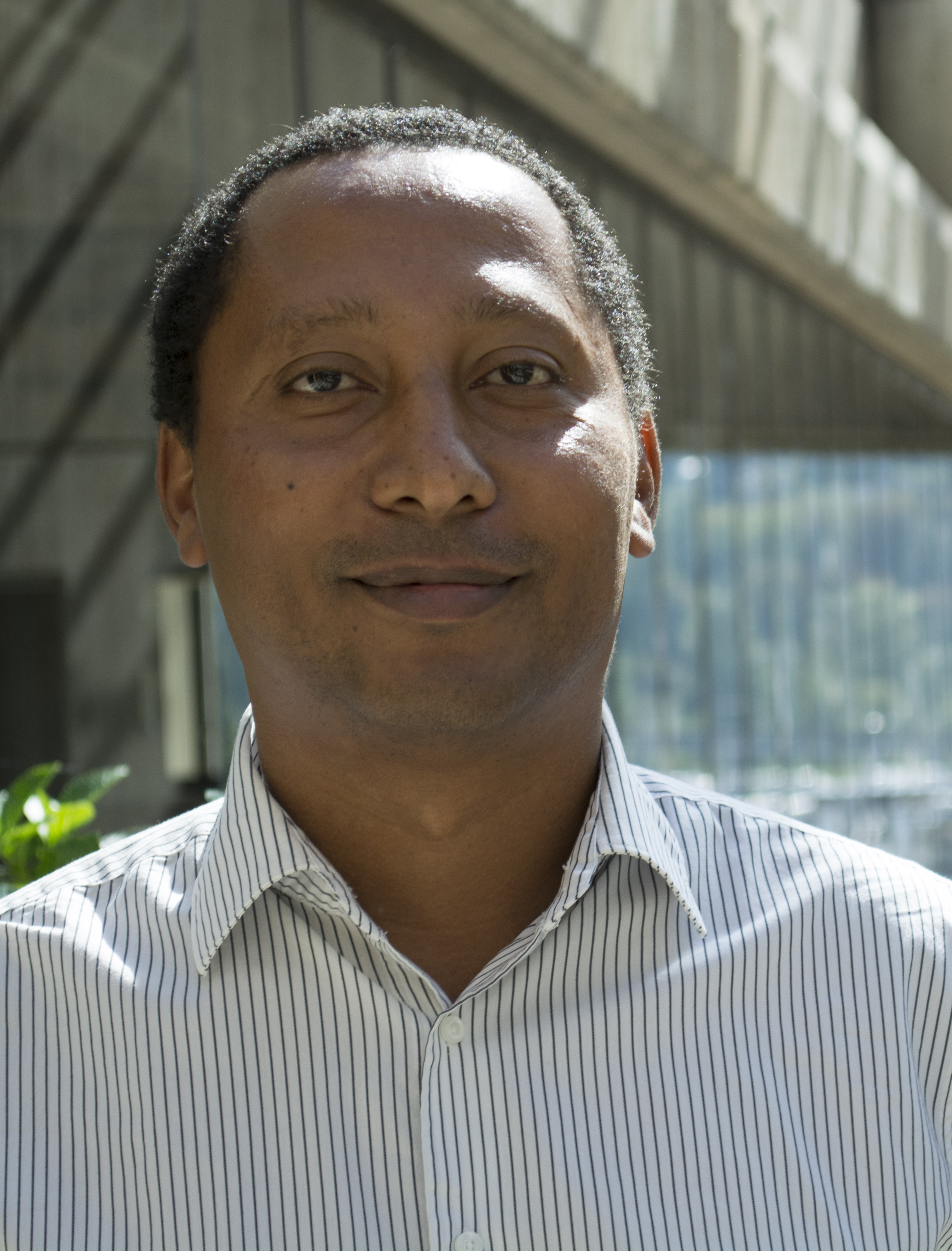 Associate Professor, Epidemiology

Associate Director of Research, Center for Perinatal Studies
Dr. Enquobahrie is Associate Professor in the Department of Epidemiology and Associate Director of the Center for Perinatal Studies at the Swedish Medical Center, Seattle, WA. He is core faculty of the Center of Excellence in Maternal and Child Health and investigator at the Cardiovascular Health Research Unit. Dr. Enquobahrie co-directs the Reproductive, Perinatal, and Pediatric Epidemiology training program.
Contact Information
Department of Epidemiology
Office: F-250C
Box 357236
1959 NE Pacific Street
Health Sciences Building
Seattle, WA 98195
Tel: 206-543-7559
Fax: 206-543-8525
danenq@uw.edu

Center for Perinatal Studies
Swedish Medical Center
1124 Columbia Street, Suite 750
Seattle, WA 98104
Tel: 206-386-3332

Affiliations
Center of Excellence in Maternal and Child Health
Center for Ecogenetics and Environmental Health
Institute of Public Health Genetics

Research Interests
Dr. Enquobahrie's research interests span cardiovascular/metabolic, reproductive/perinatal, and genetic/epigenetic epidemiology. His research focuses on (1) pre-pregnancy and early/mid pregnancy risk factors (and associated mechanisms) for pregnancy complications and outcomes, and (2) early life and developmental origins of metabolic and cardiovascular diseases.
Teaching Interests
Dr. Enquobahrie currently teaches EPI 521/HSERV 542 "Epidemiology of Maternal and Child Health Problems" (Winter Quarter), GENST 162 C "Discovery Seminar: Fetal Origins of Adult Diseases - a public health perspective" (Fall Quarter), and EPI 592A/HSERV 592B "Maternal and Child Health Seminar I" (Fall Quarter) classes.
Education
PhD, Epidemiology, University of Washington, SPH 2007
MPH, Epidemiology, University of Washington, SPH 2005
MD, Medicine (MD), Addis Ababa University 1996

Projects

Vitamin D and developmental origins of cardiometabolic risk
Impact of maternal cadmium burden on fetal growth and underlying genetic/epigenetic mechanisms
Early life socioeconomic factors and life course health
Early/mid pregnancy epigenetic biomarkers and pregnancy complications
Traffic-related air pollution and perinatal outcomes
Selected Publications
Mohanty AF, Farin FM, Bammler TK, MacDonald JW, Afsharinejad Z, Burbacher TM, Siscovick DS, Williams MA, Enquobahrie DA. Infant sex-specific placental cadmium and DNA methylation associations. Environ Res 2015;138c:74-81. PMID:25701811.

van Uitert MM, Moerland PD, Enquobahrie DA, Laivuori H, van der Post JAM, Ris-Stalpers C, Afink G. Meta-analysis of placental transcriptome data identifies a novel molecular pathway related to preeclampsia. PLOS One 2015;10(7):e0132468. PMID: 26171964. PMCID: PMC4501668.

Mohanty A, Thompson, ML, Burbacher T, Siscovick DS, Williams MA, Enquobahrie DA. Periconceptional seafood intake and fetal growth. Paediatr Perinat Epidemiol 2015;29(5):376-387. PMID: 26147526. (Published with accompanying commentary).

Huang JY, Gavin AR, Richardson TS, Rowhani-Rahbar A, Siscovick DS, Enquobahrie DA. Are early life socioeconomic conditions directly related to birth outcomes? Grandmaternal education, grandchild birth weight, and associated bias analyses. Am J Epidemiol. Published on-line August 17, 2015. doi:10.1093/aje/kwv148 (Published with accompanying commentary).

Lawrence GM, Siscovick DS, Calderon R, Enquobahrie DA, Granot-Hershkovitz E, Harlap S, Manor O, Meiner V, Platiel O, Kwok PY, Friedlander Y, Hochner H. Cohort profile: the Jerusalem Perinatal Family Follow-up study. Int J Epidemiol 2015 (Epub ahead of print). PMID: 26163255.

Badon SE, Wander PL, Qiu C, Miller RS, Williams MA, Enquobahrie DA. Maternal leisure time physical activity and infant birth size: the Omega study. Epidemiology (in press).



http://www.ncbi.nlm.nih.gov/pubmed/?term=enquobahrie+d



Links
Reproductive, Perinatal, and Pediatric Epidemiology Training Program: http://depts.washington.edu/rppe/


Last Reviewed on 9/7/2015