Gary M. Goldbaum, MD, MPH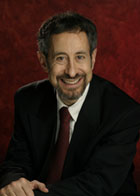 Associate Professor, Epidemiology
Adjunct Associate Professor, Health Services

Dr. Goldbaum is the Health Officer and Director of the Snohomish Health District and Associate Professor of Epidemiology and Adjunct Associate Professor of Health Services at the University of Washington. Dr. Goldbaum earned his M.D. from the University of Colorado in Denver and his Master of Public Health degree from the University of Washington. Trained in both family medicine and preventive medicine, he has conducted research at the U.S. Centers for Disease Control and Prevention (CDC) in Atlanta, Georgia, at the Washington State Department of Social and Health Services in Olympia, and Public Health-Seattle & King County (PHSKC). He directed the HIV/AIDS Epidemiology Program, was the Chronic Disease & Injury Control Officer, and was the Medical Director for the HIV/AIDS Prevention Program at PHSKC from 1989 to 2007. He was an attending physician at Harborview Medical Center from 1989 to 2007 and directed the Preventive Medicine Residency at the University of Washington from 1992 to 2002. Dr. Goldbaum is most interested in applied epidemiology, especially translating epidemiologic research into public policy.He enjoys backpacking, bicycling, skiing, and theater
Contact Information
Snohomish Health District
3020 Rucker St., #306
Everett, WA 98201-3971
Tel: 425-339-5210
Fax: 425-339-5263
http://www.snohd.org/Shd_MA/AboutUs.aspx
ggoldbaum@snohd.org

Research Interests
Dr. Goldbaum's research interests are in behaviors that increase risk of injury or illness. He focuses on applied public health research.
Teaching Interests

Dr. Goldbaum is particularly interested in training students for public health practice. He is available to supervise individual students who do practicum or thesis work at the Snohomish Health District.
Education
MPH, Epidemiology, University of Washington 1989
MD, Preventive Medicine, University of Colorado 1978

Projects
2004-2007
2004-2007 Assessing The Burden Of Latent Tuberculosis Infection Among The Homeless In Seattle (Co-PI), CDC-study to estimate the prevalence of latent TB infection (LTBI) among the homeless and to assess the utility of a new blood test for LTBI.


2002-2003
2002-2003, Project STEPS (Stemming the Tide of Ecstasy through Prevention Strategies) (Project Director), Substance Abuse And Mental Health Services Administration - primary data collection and prevention programming with evaluation targeting "club drug" use in King County.


2001-2003
2001-2003, Evaluation of pharmacy sales of syringes to Seattle drug injectors (Principal Investigator), Association of Schools of Public Health/Centers for Disease Control & Prevention - evaluation of the impact on access to syringes of over-the-counter syringe sales to drug injectors.



Selected Publications
Goldbaum GM, Remington PL, Powell KE, Hogelin GC, Gentry EM: Failure to use seat belts in the United States: the Behavioral Risk Factor Surveys. JAMA 1986;255:2459‑2462.

Goldbaum GM, Kendrick JS, Hogelin GC, Gentry EM, The Behavioral Risk Factor Surveys Group: The relative impact of smoking and oral contraceptive use on women in the United States. JAMA 1987;258:1339‑1342.

Goldbaum GM, Milham S Jr., Darling JR. Risk factors for gastroschisis. Teratology 1990; 42: 397-403.

Goldbaum GM, Yu T, Wood RW: Changes at an HIV testing clinic in the prevalence of unsafe sexual behavior among men who have sex with men. Sex Trans Dis 1996;23:109-113.

Goldbaum GM, Perdue T, Higgins D: Non-gay-identifying men who have sex with men: Formative research results from Seattle, Washington. Public Health Reports 1996;110(supplement):36-40.

Goldbaum GM, Perdue T, Wolitski RJ, Reitmeijer CA, Hedrich A, Wood RW, and the AIDS Community Demonstration Projects: Differences in risk behavior and sources of AIDS information among gay, bisexual, and straight-identified men who have sex with men. AIDS Behavior 1998;2:13-21.

Links
SciVal Experts Page
In the news
Snohomish Health District clinics lauded for immunization plan (HeraldNet Logo)

Last Reviewed on 3/7/2013