Jack Goldberg, PhD, MA, BA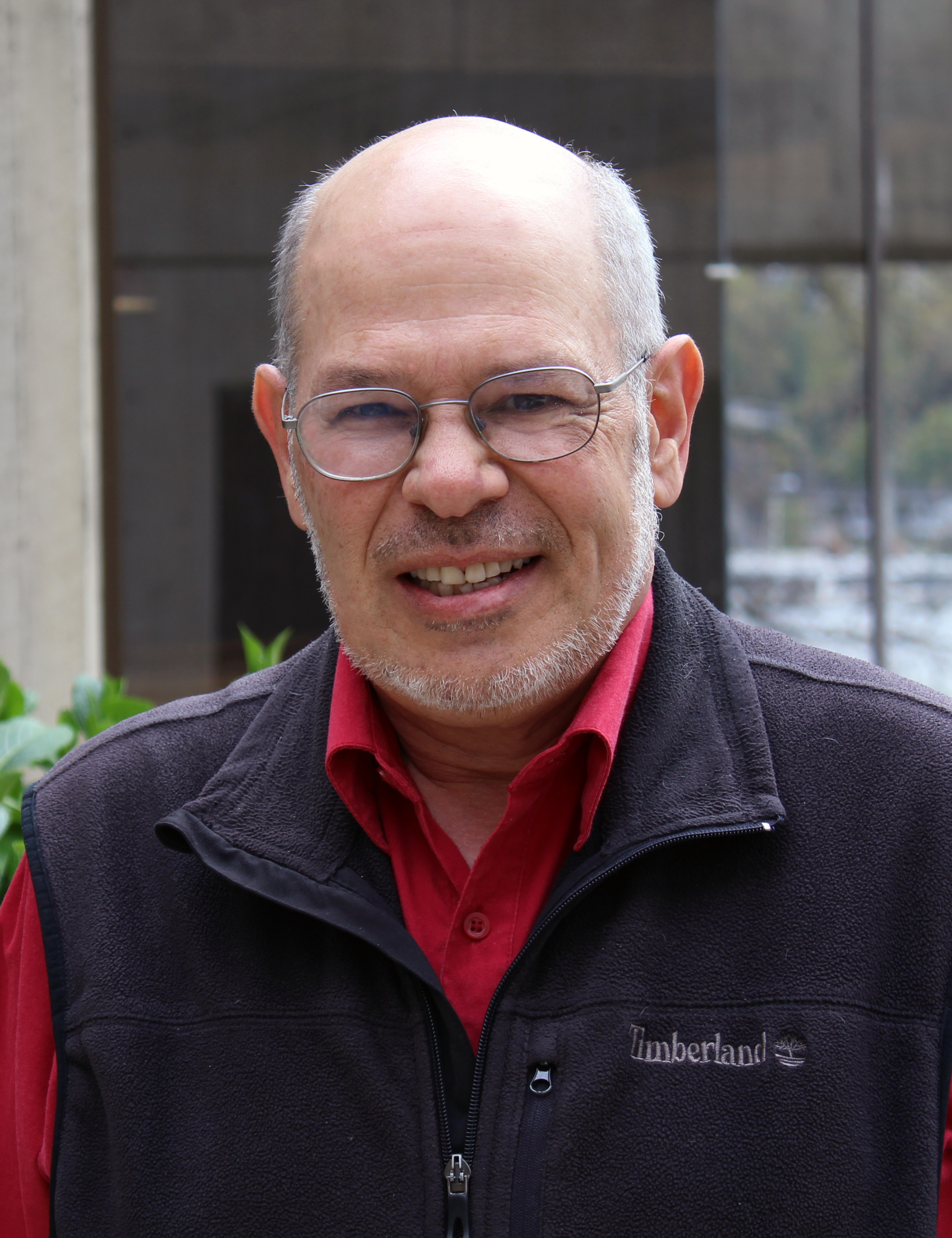 Research Professor, Epidemiology

Jack Goldberg, PhD, is a Research Professor in the Department of Epidemiology in the School of Public Health at the University of Washington and Senior Epidemiologist with the Vietnam Era Twin (VET) Registry at the Seattle VA Epidemiologic Research and Information Center. He obtained his undergraduate degree in Geography and History from the State University of New York at Binghamton and a Ph.D. in Epidemiology from the University of Illinois-Chicago. He co-founded the VET Registry, a sample of 7500 male Vietnam era veteran twin pairs in the early 1980's and has continued to work with the Registry since that time. He is a member of the American Epidemiological Society and a Fellow of the American College of Epidemiology.
Contact Information
Seattle ERIC/VET Registry
Box 358280
1100 Olive Way, Suite 1400
VA Mailstop: 152
Seattle, WA 98101-8280
Tel: 206-277-1984
Fax: 206-764-2563
jack.goldberg@va.gov

Research Interests

Dr. Goldberg's research focus is on studies of adult twins. He has devoted more than 25 years to the construction of twin registries for investigating the genetic and non-genetic basis of disease. In addition to the VET Registry he co-founded the UW Twin Registry, consisting of more than 3,500 adult twins living in Washington State. His work includes univariate and multivariate classical twin studies as well as co-twin control studies examining exposure and disease associations. He has published widely on the relationship of service in Vietnam and combat exposure with the long-term physical and psychological health of veterans
Teaching Interests
Dr. Goldberg currently teaches Epi 420 - Introduction to Epidemiology during Winter and Spring Quarter.
Education
PhD, Epidemiology, University of Illinois at Chicago, School of Public Health 1983
MA, Geography, University of Chicago 1976
BA, Geography and History, State University of New York at Binghamton 1973

Projects
Dr. Goldberg has an active portfolio of research involving studies of adult twins. These studies include investigating the long-term course and consequences of Post Traumatic Stress Disorder in Vietnam era veterans.


Selected Publications
Goldberg J, Gelfand HM, Levy PS: Registry evaluation methods: a review and case study. Epidemiologic Reviews 1980;2:210-20.

Goldberg J, True WR, Eisen SA, Henderson WG: A twin study of the effects of the Vietnam conflict on post-traumatic stress disorder. Journal of the American Medical Association 1990;263:1227-32.

Goldberg J, Miles TP, Furner S, Meyer JM, Hinds A, Ramakrishnan V, Lauderdale DS, Levy PS. Identification of a cohort of male and female twins age 65 years or more in the United States. American Journal of Epidemiology 1997;145:175-83.

Goldberg J, Curran B, Vitek ME, Henderson WG, Boyko EJ. The Vietnam Era Twin (VET) Registry. Twin Research 2002;5:476-81.

Afari N, Noonan C, Goldberg J, Edwards K, Gadepalli K, Osterman B, Evanoff C, Buchwald DS. University of Washington twin registry: construction and characteristics of a community-based twin registry. Twin Research and Human Genetics 2006;9:1023-9.

Keich-Cloonan Y, Holt V, Goldberg J. A twin study of male factor infertility. Pediatric and Perinatal Epidemiology 2007;21:229-34.

Furner SE, Wallace K, Arguelles L, Miles T, Goldberg J. Factors associated with self-reported health: a twin study of older African-American women. Journal of Women and Aging 2010;22:83-93.

Schur E, Heckbert S, Goldberg J. The association of restrained eating with weight change over time in a community-based sample of twins. Obesity 2010;18:1146-52.

Boscarino JA, Forsberg CW, Goldberg J. A twin study of the association between PTSD symptoms and rheumatoid arthritis. Psychological Medicine 2010;72:481-6.

Watson NF, Harden KP, Buchwald D, Vitiello MV, Pack AI, Weigle DS, Goldberg J. Sleep duration and body mass index in twins: a gene-environment interaction. Sleep 2012;35:597-603.

Zhao J, Goldberg J, Bremner JD, Vaccarino V. Global DNA methylation is associated with insulin resistance: a monozygotic twin study. Diabetes 2012;61:542-6.

Links
Seattle Epidemiologic Research and Information Center