Alan R. Kristal, DPH, MPH, MS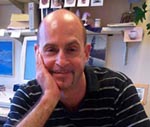 Professor, Epidemiology

Contact Information
Fred Hutchinson Cancer Research Center
Box 358080
1100 Fairview Ave N, M4-B402
PO Box 19024
Seattle, WA 98109-1024
Tel: 206-667-4686
Fax: 206-667-5977
http://www.fhcrc.org/science/phs/cprp/
akristal@fhcrc.org

Research Interests

Dr. Kristal's primary research interests are in nutritional epidemiology, including the etiologic relationships between diet and cancer and implementation and evaluation of interventions to reduce cancer risk. His current projects include studies on: (1) interrelationships of diet, steroid hormones, growth factors, inflammation and oxidative stress with the risk of prostate cancer; (2) effects of supplementation with vitamin E and selenium on prostate cancer risk; (3) relationships of steroid hormones, diet and obesity with the risk of symptomatic benign prostatic hyperplasia (BPH); and (4) role of nutritional status on response to treatment for HIV and HIV-related cancer in Uganda. He is a senior editor of Cancer Epidemiology, Biomarkers and Prevention and associate editor of the American Journal of Epidemiology.

Teaching Interests
Dr. Kristal co-teaches EPI 588 Preparing and Writing Research Proposals
Education
DPH, Epidemiology, Columbia University 1983
MPH, Pub Health & Comm Med, Northwestern University 1979
MS, Nutritional Science, Framingham State College 1976

Projects

Selected Publications

Kristal AR, Till C, Tangen CM, Goodman PJ, Neuhouser ML, Stanczyk FZ, Chu LW, Patel SK, Thompson IM, Reichard JK, Hoque AH, Platz EA, Figg WD, Van Bokhoven A, Lippman SM, Hsing AW. Associations of serum sex steroid hormone and 5α-androstane-3α,17β-diol glucuronide concentrations with prostate cancer risk among men treated with finasteride. Cancer Epidemiology Biomarkers & Prevention, DOI:10.1158/1055-9965.EPI-12-0695
Schenk JM***, Calip G, Tangen CM, Goodman P, Parsons JK, Thompson IM, Kristal AR. Indications for and use of non-steroidal anti-inflammatory drugs and the risk of incident, symptomatic benign prostatic hyperplasia: Results from the Prostate Cancer Prevention Trial. American Journal of Epidemiology, 176: 156-163, 2012.
Makhoul Z***, Kristal AR, Gulati R, Luick B, Bersamin A, O'Brien D, Hopkins SE, Stephensen CB, Stanhope KL, Havel PG, Boyer B . Associations of obesity with triglycerides and C-reactive protein are attenuated in adults with high red blood cell eicosapentaenoic and docosahexaenoic acids. European Journal of Nutrition, 65;808-817, 2011
Kristal AR, Till C, Platz EA, Song X, King IB, Neuhouser ML, Ambrosone CB, Thompson IM. Serum lycopene concentration and prostate cancer risk: Results from the Prostate Cancer Prevention Trial. Cancer Epidemiology, Biomarkers & Prevention,20:638-46, 2011
Links

FHCRC Center News

In the news
Men Might Want to Shun Fish Oils, Study Shows (Seattle Times)
Obesity and Cancer (Quest Online)

Last Reviewed on 3/6/2013