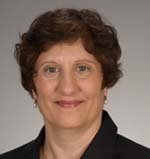 Affiliate Assistant Professor, Epidemiology


President of HealthStat Consulting, Inc.

Contact Information
12025 9th Avenue NW
Seattle, WA 98177
Tel: 206-306-2613
jmalmgren@seanet.com

Research Interests
Dr. Malmgren's research interests include clinical oncology, physician initiated research, clinical quality improvement studies, clinical outcomes research, randomized clinical drug trials and comparative effectiveness studies. Topics recently studied include treatment associated with breast cancer detection methods, leukemia post radiation treatment for primary breast cancer and comparative effectiveness of surgical techniques. She has acted as consultant to various organizations, institutions and physician practices including Swedish Cancer Institute. Dr. Malmgren uses epidemiologic study design and biostatistical analysis methods to study health services and health care delivery problems, and in the design and implementation of health care programs in a variety of settings. Where applicable she has used risk modeling statistical procedures for outcomes research and to identify possible explanatory factors. Dr. Malmgren has been President of HealthStat Consulting, Inc. since 1997.
Education
PhD, Epidemiology, University of Washington 1995
MS, Epidemiology, University of Washington 1985

Selected Publications
Kaplan HG, Malmgren JA, Atwood MA. Myelodysplastic syndrome and acute myeloid leukemia incidence following primary breast cancer treatment.BMC Cancer 2011, 11:260. doi:10.1186/1471-2407-11-260. http://www.biomedcentral.com/1471-2407/11/260

Kaplan HG, Malmgren JA, Atwood MK. T1N0 triple negative breast cancer: Risk of recurrence and adjuvant chemotherapy. The Breast Journal. 2009; 15(5):454-460. Accompanying editorial: Livingston R. T1 N0 Triple Negative Breast Cancer: A Bad Actor. The Breast Journal, 2009;15(5):451-453.

Rivkin S, Muller C, Malmgren JA, Moon, J, Iriarte D, Arthur J, Gerould H. A phase I/II study of lapatinib plus carboplatin and paclitaxel in relapsed ovarian and breast cancer. Clinical Ovarian Cancer 2009;2(2);112-117.

de Regt RH, Marks K, Joseph DL, Malmgren JA. Efficiency rates for all cesarean indications from decision to incision at a community hospital. Obstetrics and Gynecology. 2009 March;113: 625-629

Bigos S, Holland J, Holland C, Webster JS, Battie M, Malmgren JA. High quality controlled trials on preventing episodes of back problems: systematic literature review in working-age adults. Spine J. 2009 Feb;9(2):147-168.

In the news
Mammograms beneficial in women 75 and up (Seatle Times)

Last Reviewed on 5/14/2012