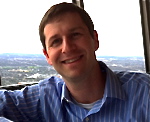 Affiliate Assistant Professor, Epidemiology

Eyal Oren is an epidemiologist at Public Health – Seattle & King County (PHSKC) with the Tuberculosis Control Section, where he serves as the lead epidemiologist and outbreak and prevention coordinator. In this capacity, he works on surveillance trends and reports, leads outbreak response, coordinates various program and research projects and mentors fellows and students. Prior to working at PHSKC, his research at the University of Washington focused on tuberculosis. Eyal holds a PhD and MS in epidemiology from the University of Washington in Seattle.
Contact Information
Harborview Medical Center
Box 359776
Public Health - Seattle and King County, TB Program
325 9th Ave.
Seattle, WA 98104-2499
Tel: 206-744-2196
Fax: 206-744-4350
eoren@uw.edu

Research Interests
Epidemiology of infectious diseases, with a focus on tuberculosis, public health practice, urban and immigrant health and disease surveillance. Methodologically he is interested in the intersection of social and spatial determinants of health.
Education
PhD, Epidemiology, University of Washington, School of Public Health 2010
MS, Epidemiology, University of Washington 2004
BA, Neurobiology, Cornell University 1998

Selected Publications

Barry PM, Shaw T, Oren E, Field K, Funk E, Langer AJ, Gardner TJ. Multistate Outbreak of Multidrug-Resistant Tuberculosis among Foreign-Born Seafood Production Workers Identified by Genotype Cluster Investigation, Emerging Infectious Diseases, In Press..

Oren E, Winston CA, Pratt R, Robison VA, Narita M. Epidemiology of Urban Tuberculosis in the United States, 2000-2007. American Journal of Public Health. 2011; 101:1256-1263.
Horne D, Oren E, Spitters CE, Johnson C, Narita M. How soon can smear positive tuberculosis patients be released from inpatient isolation? Infection Control and Hospital Epidemiology. 2010; 31(1): 78-84.
Parimon T, Spitters CE, Muangman N, Euathrongchit J, Oren E, Narita M. Unexpected pulmonary involvement in extrapulmonary Tuberculosis patients. Chest. 2008; 134(3): 589-594.
Ashworth M, Horan KL, Freeman R,
OrenE
, NaritaM, Cangelosi GA. Use of PCR-based
Mycobacterium tuberculosis
genotyping to prioritize tuberculosis outbreak control activities.
Journal of Clinical Microbiology
. 2008; 46(3):856-862.