Stephen M. Schwartz, PhD, MPH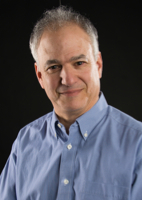 Professor, Epidemiology

Dr. Schwartz is currently the Epidemiology Graduate Program Director.
Contact Information
Fred Hutchinson Cancer Research Center
Box 358080 M4-C308
1100 Fairview Ave N., Building M
PO Box 19024, Mailstop: M4-C308
Seattle, WA 98109-1024
Tel: 206-667-4660
Fax: 206-667-5948
http://www.fhcrc.org/

University of Washington
Dept. of Epidemiology
1959 NE Pacific Street
Health Sciences F-261F
Seattle, WA 98195-7236
Tel: 206-685-1799
Fax: 206-543-8525
stevesch@u.washington.edu

Research Interests

Dr. Schwartz primarily studies the etiology and outcomes of cancer. A major objective of his research is to determine the influence of genetic susceptibility, either alone or in combination with lifestyle and environmental risk factors. Current funded research projects include studies focusing on the genetic and non-genetic risk factors for HPV-cancers and testicular germ cell tumors. Other areas of cancer research focus on molecular markers for oral cancer outcomes and the health and well-being of adolescent and young adult cancer survivors. Among his other responsibilities in the field of cancer epidemiology, he serves as Principal Investigator of the Cancer Surveillance System, a population-based cancer registry at the Fred Hutchinson Cancer Research Center.
Teaching Interests
Dr. Schwartz currently teaches "Methods and Issues in Using Biological Measurements in Epidemiologic Research" (EPI573) offered in the Fall Quarter of odd-numbered years and"Introduction to Laboratory Methods in Public Health Sciences" (EPI574) in the Winter Quarter of odd-numbered years.
Education
PhD, Epidemiology, University of Washington 1990
MPH, Epidemiology, Yale University 1984

Projects
research projects
For research projects go to: http://faculty.washington.edu/stevesch/resframe.htm


Selected Publications
Bodelon C*, Madeleine MM, Johnson LG, Du Q, Galloway DA, Malkki M, Petersdorf EW, Schwartz SM. Genetic variation in the TLR and NF-kB genetic pathways and cervical and vulvar cancer risk: a population-based case-control study. Int J Cancer 2014;134(2):437-44.

Marks MA, Chaturvedi AK, Kelsey K, Straif K, Berthiller J, Schwartz SM, Smith E, Wyss A, Brennan P, Olshan AF, Wei Q, Sturgis EM, Zhang ZF, Morgenstern H , Muscat J, Lazarus P, McClean M, Chen C, Vaughan TL, Wunsch-Filho V, Curado MP, Koifman S, Matos E, Menezes A, Daudt AW, Fernandez L, Posner MR, Boffetta P, Yuan-Chin AL, Hashibe M, D'Souza G. Association of marijuana smoking with oropharyngeal and oral tongue cancers.Cancer Epidemiol Biomarkers Prev 2014;23(1):160-171.

van Meurs JBV, Pare G, Schwartz SM, Hazra A, Tanaka T, Vermeulen SH, Cotlarciuc I, Yuan X, M?larstig A, Bandinelli S, Bis JC, Blom H, Brown MJ, Chen C, Chen Y-D, Clarke RH, Dehghan A, Erdmann J, Ferrucci L, Hamsten A, Hofman A, Hunter DJ, Goel A,Johnson AD, Kathiresan S, Kampman E, Kiel DP, Kiemeney LALM, Chambers JC, Kraft P, Lindemans J, McKnight B, Nelson C, O?Donnell CJ, Psaty BM, Ridker PM, Rivadeneira F, Rose LM, Seedorf U, Siscovick DS, Schunkert H, Selhub J, Ueland PM, Vollenweider P, Waeber G, Waterworth DM, Watkins H, Witteman JCM, denHeijer M, Jacques P, Uitterlinden AG, Kooner JS, Rader DJ, Reilly MP, Mooser V, Chasman DI, Samani NJ, Ahmadi KR. Common genetic loci influencing plasma homocysteine levels and their effect on risk of coronary artery disease. Am J Clin Nutr2013 Sep;98(3):668-76.

Hussain SK**, Madeleine MM, Johnson LG, Du Q, Carter JJ, Galloway DA, Daling JR, Malkki M, Petersdorf EW, Schwartz SM. Nucleotide variation in IL10 and IL12 and their receptors and cervical and vulvar cancer risk: a hybrid case-parent triad and case-control study. Int J Cancer 2013;133(1):201-13.

Chung CC, Kanetsky PA, Wang Z, Hildebrandt MAT, KosterR, Skotheim RI, Kratz CP, Turnbul C, Cortessis VK, Bakken AC, Bishop DT, Cook MB, Erickson RL, Fossa SD, Jacobs KB, Korde LA, Lothe RA, Loud JT, Rahman N, Rubertone MV, Skinner EC, Thomas DC, Wu X, Yeager M, Schumacher FR, Greene MH, Schwartz SM, McGlynn KA, Chanock SJ, Nathanson KL. Meta-analysis identifies four new loci for testicular germ cell tumor. Nat Genet 2013;45(6):680-5.

* Epidemiology Masters Student
** Epidemiology PhD Student

For more publications:http://faculty.washington.edu/stevesch/pubframe.htm

Links
FHCRC Faculty Homepage - for center news and research projects

In the news
Marijuana Use Linked to Testicular Cancer (The Onion)

Last Reviewed on 1/17/2012