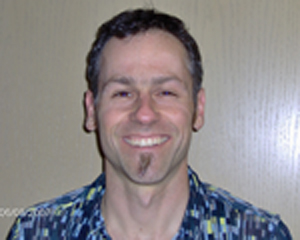 Professor, Epidemiology

Dr. Smith is Professor of Epidemiology and Director of the VA Seattle Epidemiologic Research and Information Center (ERIC) at the VA Puget Sound Health Care System
Contact Information
Cardiovascular Health Research Unit
Box 358085
1730 Minor Avenue, Suite 1360
Seattle, WA 98101
Tel: 206-287-2784
Fax: 206-287-2662
http://depts.washington.edu/chru/
nlsmith@u.washington.edu

Research Interests
Dr. Nicholas L. Smith conducts cardiovascular pharmacoepidemiology, genetic epidemiology, clinical epidemiology, and health services research at the Cardiovascular Health Research Unit and the Seattle ERIC. Cardiovascular outcomes of interest include myocardial infarction, ischemic and hemorrhagic stroke, venous thrombosis, and heart failure. Exposures of interest include pharmaceuticals, genomic variation, biochemical measures, traditional cardiovascular risk factors, and their attending interactions. His research interests also include the provision of health care services and treatment in both community-based and health plan-based populations.
Teaching Interests
Dr. Smith co-teaches EPI/HSERV 548, Social Determinants of Health Research Methods in Winter Quarter.
Education
PhD, Epidemiology, University of Washington 1997

Selected Publications
Smith NL, Rice KM, Lumley T, Heckbert SR, Psaty BM. Discovering novel risk factors for venous thrombosis: a candidate-gene approach. Thromb Research 2009;123 Suppl 4:S25-9. (NIHMSID #199207)

AP Reiner AP, Lange LA, Smith NL, Zakai NA, Cushman M, Folsom AR. Common hemostasis and inflammation gene variants and venous thrombosis in older adults from the Cardiovascular Health Study. J Thromb Heamost 2009;7:1499-505

Dai J, Leblanc M, Smith NL, Psaty BM, Kooperburg C. An adaptive algorithm to select the most informative set of SNPs for candidate genetic association. Biostatistics 2009;10:680-93

Smith NL, Wiggins KL, Reiner AP, Lange LA, Cushman M, Heckbert SR, Lumley T, Rice KM, Folsom AF, Psaty BM. Replication of findings associated with genetic variation in 24 hemostasis genes and risk of incident venous thrombosis: a meta-analysis. J Thromb Haemost 2009;7:1743-6 (NIHMSID #199908)

Smith NL, Chen M, Dehghan A, Strachan DP, Basu S, Bis JC, de Maat M, Rumley A, Kong X, Yang Q, Wiggins KL, Van Duijn C, McArdle WL, Pankow JS, Johnson AD, McKnight B, Uitterlinden A, Wellcome Trust Case Control Consortium, Aleksic N, Meigs JB, Peters A, Koenig W, Cushman M, Kathiresan S, Rotter JI, Bovill EG, Hofman A, Boerwinkle E, Tofler GH, Psaty BM, Leebeek F, Folsom AR, Larson MG, Lumley T, Witteman JC, Tang W, O'Donnell JC. Novel associations of multiple genetic loci with plasma levels of factor VII, factor VIII, and von Willebrand factor: The CHARGE Consortium. Circulation 2010;121:1382-92. (NIHMSID #189970)

Smith NL, Felix JF, Morrison AC, Demissie S, Glazer NL, Loehr LR, Cupples LA, Dehghan A, Lumley T, Rosamond W, Lieb W, Rivadeneira F, Bis JC, Folsom AR, Benjamin E, Aulchenko YS, Haritunians T, Couper D, Murabito J, Stricker BH, Gottdiener JS, Chang PP, Wang TJ, Rice KM, Hofman A, Heckbert SR, Fox ER, O'Donnell CJ, Uitterlinden AG, Rotter JI, Willerson JT, Levy D, van Duijn CM, Psaty BM, Witteman JCM, Boerwinkle E, Vasan RS. The association of genome-wide variation with the risk of incident heart failure in adults of European and African ancestry: a prospective meta-analysis from the CHARGE Consortium. Circ Cardiovasc Genet 2010;3:256-266.

AC Morrison, JF Felix, LA Cupples , NL Glazer, LR Loehr, A Dehghan, S Demissie, JC Bis, WD Rosamond, YS Aulchenko, YA Wang, T Haritunians, AR Folsom, F Rivadeneira, EJ Benjamin, T Lumley, D Couper, BH.Stricker, CJ O'Donnell, KM Rice, PP Chang, A Hofman, D Levy, JI Rotter, ER Fox , AG.Uitterlinden, TJ Wang, BM Psaty, JT Willerson, CM van Duijn, E Boerwinkle, JCM Witteman, RS Vasan, NL Smith. Genomic variation associated with mortality among adults of European and African ancestry with heart failure: the CHARGE Consortium. Circ Cardiovasc Genet 2010;3:248-255.

Links

For more publications view Dr. Smith's CV
Husky SciVal Experts Page
In the news
Various Oral Estrogen Drugs May Differ in Cardiovascular Risk (HCP Live)