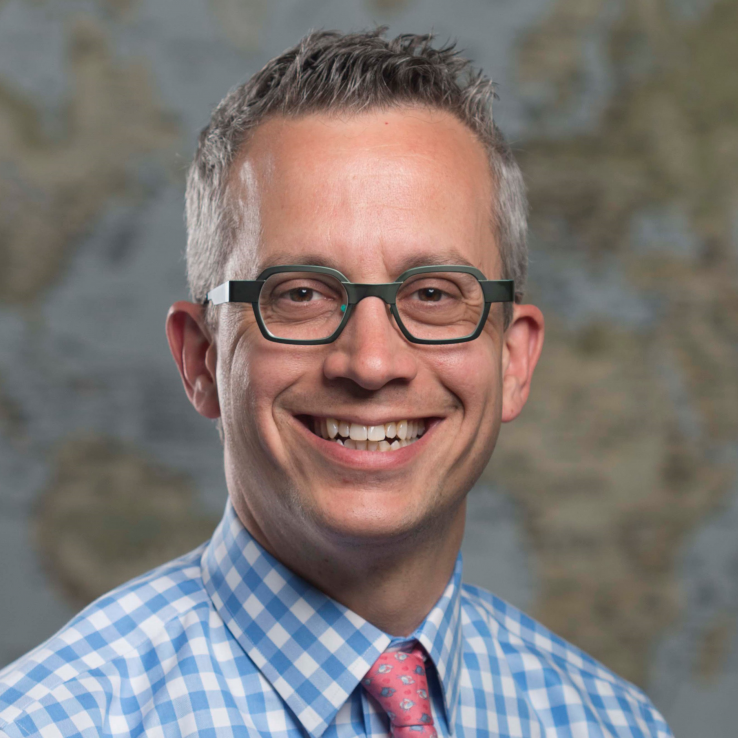 Vice Chair, Global Health
Professor, Allergy and Infectious Dis.
Professor, Epidemiology
Professor, Global Health

Education
MD
Medicine, University of Washington, 2003
PhD
Epidemiology, University of Washington, 2001
BA
Chemistry, Religious Studies, Washington University, 1995
Contact Info
Office Box 359927
International Clinical Research Center
908 Jefferson St.
Box 359927
Seattle, WA 98104
Tel: 206-520-3808
jbaeten@uw.edu
Dr. Baeten's research focuses on epidemiologic and biologic risk factors for acquisition of HIV and sexually transmitted infections, and clinical trials of interventions to prevent HIV transmission.
Projects
McClelland RS, Richardson BA, Hassan WM, Chohan V, Lavreys L, Mandaliya K, Kiarie J, Jaoko W, Ndinya-Achola JO, Baeten JM, Kurth AE, Holmes KK.Improvement of vaginal health for Kenyan women at risk for acquisition of human immunodeficiency virus type 1: results of a randomized trial.J Infect Dis. 2008 May 15;197(10):1361-8.
Links
http://depts.washington.edu/uwicrc/about/staff/baeten.html
Research Interests
HIV/AIDS and other STDs; women; Africa
Publications
Heffron R, Donnell D, Rees H, Celum C, Mugo N, Were E, de Bruyn G, Nakku-Joloba E, Ngure K, Kiarie J, Coombs RW, Baeten JM for the Partners in Prevention HSV/HIV Transmission Study Team. Hormonal contraceptive use and risk of HIV-1 transmission: a prospective cohort analysis. Lancet Infectious Diseases 2012; 12:19-26. PMCID 3266951.
Hallett T, Baeten JM, Heffron R, Barnabas R, de Bruyn G, Cremin I, Delany S, Garnett GP, Gray G, Johnson L, McIntyre J, Rees H, Celum C. Optimal uses of antiretrovirals for prevention in HIV-1 serodiscordant heterosexual couples in South Africa: a modelling study. PLoS Medicine 2011; 8:e1001123. PMCID: PMC3217021.
Baeten JM, Kahle E, Lingappa JR, Coombs RW, Delany-Moretlwe S, Nakku-Joloba E, Mugo NR, Wald A, Corey L, Donnell D, Campbell MS, Mullins JI, Celum C, for the Partners in Prevention HSV/HIV Transmission Study Team. Genital HIV-1 RNA levels predict risk of heterosexual HIV-1 transmission. Science Translational Medicine 2011; 3:77ra29. PMCID: PMC3087186.
Donnell D, Baeten JM, Kiarie J, Thomas KK, Stevens W, Cohen CR, McIntyre J, Lingappa JR, Celum C, for the Partners in Prevention HSV/HIV Transmission Study Team. Heterosexual HIV-1 transmission after initiation of antiretroviral therapy: a prospective cohort study. Lancet 2010; 375: 2092-8. PMCID 2922041.
Baeten JM, Donnell D, Ndase P, Mugo NR, Campbell JD, Wangisi J, Tappero JW, Bukusi EA, Cohen CR, Katabira E, Ronald A, Tumwesigye E, Were E, Fife KH, Kiarie J, Farquhar C, John-Stewart G, Kakia A, Odoyo J, Mucunguzi A, Nakku-Joloba E, Twesigye R, Ngure K, Apaka C, Tamooh H, Gabona F, Mujugira A, Panteleeff D, Thomas KK, Kidoguchi L, Krows M, Revall J, Morrison S, Haugen H, Emmanuel-Ogier M, Ondrejcek L, Coombs RW, Frenkel L, Hendrix C, Bumpus N, Bangsberg D, Haberer JE, Stevens WS, Lingappa JR, Celum C, for the Partners PrEP Study Team. Antiretroviral prophylaxis for HIV prevention in heterosexual men and women. New England Journal of Medicine 2012; 367:399-410. PMCID 3770474.
In The News
A Failed Trial in Africa Raises Questions About How to Test H.I.V. Drugs
New York Times, 02/04/2015
Effect of Anti-HIV Medication on Pregnancy, Birth Outcomes
Journal of the American Medical Association, 11/13/2014
Close Up December 2013: Jared Baeten
UW School of Public Health Faculty Profile, 12/02/2013