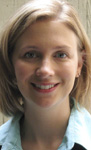 Clinical Assistant Professor, Epidemiology

Research Associate, Lawson Health Research Institute

Education
PhD
Biostatistics, Epidemiology, University of Western Ontario, 2008
BHSc
Health Sciences, University of Western Ontario, 2001
Contact Info
National Alzheimer's Coordinating Center
Box 354983
4311 – 11th Avenue NE, Suite 300
Tel: - -
dawn.gill@uwo.ca
Western Univeristy, Department of Family Medicine
Centre for Studies in Family Medicine
Western Centre for Public Health and Family Medicine (2nd Floor)
1511 Richmond St.
London, Ontario N6A 3K7,
Tel: 519-661-2111
none
Research Interests
Dr. Dawn Gill is an epidemiologist with research interests centered on improving the health of older populations. Dr. Gill's research focuses on the prevention of chronic diseases in older adults, with an emphasis on improving cognitive function and mobility through novel, community-based exercise and cognitive training interventions. Dr. Gill is also interested in understanding the trajectories of clinical progression and functional decline among common dementia types.
Publications
Petrella RJ, Stuckey MI, Shapiro S, Gill DP. Mobile health, exercise and metabolic risk: A randomized controlled trial. BMC Public Health (In Press).

Koepsell TD, Gill DP, Chen B. Stability of Clinical Etiologic Diagnosis in Dementia and Mild Cognitive Impairment: Results from a Multi-Center Longitudinal Database. Am J Alzheimers Dis Other Demen 2013 Dec; 28(8):750-8.
Stuckey MI, Shapiro S, Gill DP, Petrella RJ. A lifestyle intervention supported by mobile health technologies to improve the cardiometabolic risk profile of individuals at risk for cardiovascular disease and type 2 diabetes: Study rationale and protocol. BMC Public Health 2013 Nov 7;13(1):1051.

Besser LM, Gill DP, Monsell SE, Brenowitz W, Meranus DH, Kukull WA, Gustafson DR. Body mass index, weight change, and clinical progression in mild cognitive impairment and Alzheimer disease. Alzheimer Dis Assoc Disord 2014 Jan-Mar; 28(1):36-43.

Gill DP, Hubbard RA, Koepsell TD, Borrie MJ, Petrella RJ, Knopman DS, Kukull WA. Differences in rate of functional decline across three dementia types. Alzheimers Dement 2013 Oct; 9(5 Suppl): S63-S71.

Gregory MA, Gill DP, Petrella RJ. Brain Health and Exercise in Older Adults. Curr Sports Med Rep 2013 Jul-Aug; 12(4): 256-271.

Gill DP, Jones GR, Zou GY, Speechley M. Using a single question to assess physical activity in older adults: A reliability and validity study. BMC Med Res Methodol 2012 Feb 28; 12:20 [http://www.biomedcentral.com/1471-2288/12/20].

Gill DP, Koepsell TD, Hubbard RA, Kukull WA. Risk of decline in functional activities in dementia with Lewy bodies and Alzheimer disease. Alzheimer Dis Assoc Disord 2011; 25(1): 17-23.

Nguyen HQ, Burr R, Gill DP, Colman K. Validation of the StepWatch device for measurement of free-living ambulatory activity in patients with COPD. J Nurs Meas 2011; 19(2).

Nguyen HQ, Gill DP, Wolpin S, Steele BG, Benditt JO. Pilot study of a cell phone-based exercise persistence intervention post-rehabilitation for COPD. Int J Chron Obstruct Pulmon Dis 2009; 4(2): 301-313.

Gill DP, Zou GY, Jones GR, Speechley M. Comparison of regression models for the analysis of fall risk factors in older veterans. Ann Epidemiol 2009; 19(8): 523-530.

Brandon CA, Gill DP, Speechley M, Gilliland J, Jones GR. Physical activity levels of older community-dwelling adults are influenced by summer weather variables. Appl Physiol Nutr Metab 2009; 34(2): 182-190.

Gill DP, Jones GR, Zou GY, Speechley M. The Phone-FITT: A brief physical activity interview for older adults. J Aging Phys Act 2008; 16(3): 292-315.

Gill DP, Zou GY, Jones GR, Speechley M. Injurious falls are associated with lower household but higher recreational physical activities in community-dwelling older male veterans. Gerontology 2008; 54: 106-115.