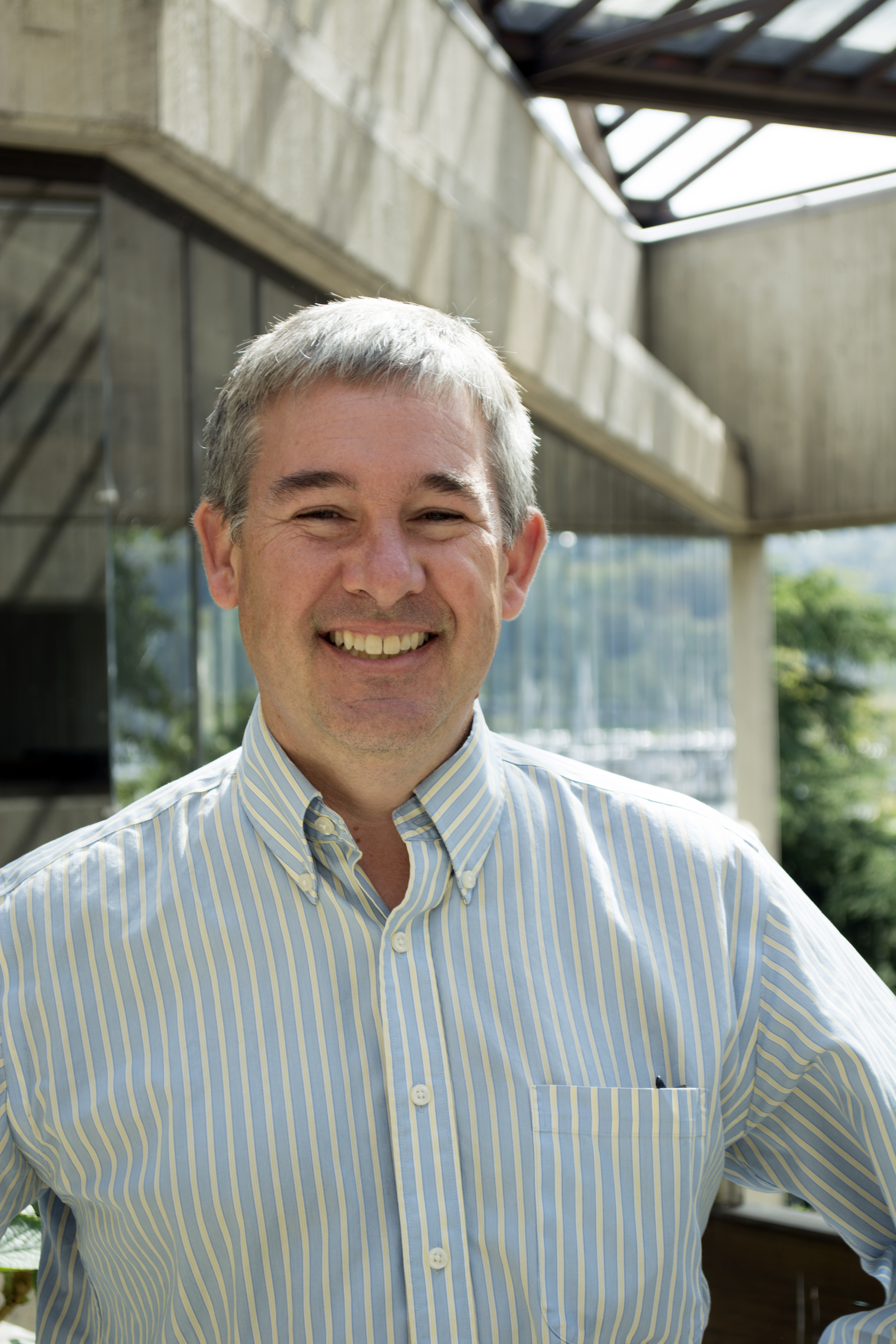 Associate Professor, Epidemiology
Adjunct Associate Professor, Global Health
Adjunct Associate Professor, Health Services

Education
PhD
Epidemiology, University of Washington, 2001
MS
Biostatistics, University of Washington, 1993
BA
Statistics, University of Rochester, 1985
Contact Info
University of Washington
Office F-261B, Health Sciences Building
Box 357236
Department of Epidemiology
1959 NE Pacific Street
Seattle, WA 98195
Tel: 206-685-0146
hawes@uw.edu
Links
Research Interests
Dr. Hawes's primary research interests are in human papillomavirus (HPV) and other STDs, cervical cancer, and HIV and he has more than 20 years of research experience conducting cohort studies in Senegal, West Africa as well as in Seattle. He also studies biomarkers for various cancers including cancer of the cervix, anus, lung, breast, ovary, and skin. Dr. Hawes is Associate Director of the UW Strategic Analysis, Research and Training (START) Center and is a faculty member in the UW Center of Excellence in Maternal and Child Health (MCH) Program.
Teaching Interests
Dr. Hawes currently co-teaches a new undergraduate course EPI 360 "Exploring the HIV/AIDS Pandemic" offered during Winter Quarter and EPI 514 "Applications of Epidemiologic Methods" offered during Spring Quarter.
Publications
Heitzinger K, Sow PS, Badiane NMD, Gottlieb GS, N'Doye I, Toure M, Kiviat NB, Hawes SE. Trends of HIV-1, HIV-2 and dual infection in women attending outpatient clinics in Senegal, 1990–2009. Intl J STD AIDS 2012; 23: 710–716. doi: 10.1258/ijsa.2012.011219.

Metzger MJ, Halperin AC, Manhart LE, Hawes SE. Association of maternal smoking during pregnancy with infant hospitalization and mortality due to infectious diseases. Pediatric Infect Dis J 2013; Jan;32(1):e1-7. doi: 10.1097/INF.0b013e3182704bb5.

Raugi DN, Gottlieb GS, Sow PS, Toure M, Sall F, Traore F, Gaye A, Ndoye I, Kiviat NB, Hawes SE. HIV-1 outcompetes HIV-2 in dually infected Senegalese individuals with low CD4 counts. AIDS 2013 Sep 24;27(15):2441-2450. DOI:10.1097/QAD.0b013e328362e856.

Mosites EM, Matheson AI, Kern E, Manhart LE, Morris SS, Hawes SE. Care-seeking and appropriate treatment for childhood acute respiratory illness in high-mortality countries: an analysis of demographic and health survey and multiple indicators cluster survey datasets for high-mortality countries. BMC Public Health 2014 May 12;14:446. doi:10.1186/1471-2458-14-446.

Hanisch RA, Cherne S, Sow PS, Winer RL, Hughes JP, Feng Q, Gottlieb GS, Toure M, Kiviat NB, Hawes SE. Human papillomavirus type 16 viral load in relation to HIV infection, cervical neoplasia and cancer in Senegal. Cancer Epidemiology 2014 Aug;38(4):369-75. doi: 10.1016/j.canep.2014.04.005. Epub 2014 May 19.

Kovacs SD, Mulholland K, Bosch J, Campbell H, Forouzanfar MH, Kahil I, Lim S, Maley SN, Mathers CD, Matheson A, Mokdad AH, O'Brien K, Parashar U, Schaafsma TT, Steele D, Hawes SE, Grove JT. Deconstructing the differences: a comparison of GBD 2010 and CHERG's approach to estimating the mortality burden of diarrhea, pneumonia, and their etiologies. BMC Infectious Diseases 2015 Jan 16;15(1):16 doi: 10.1186/s12879-014-0728-4.

Hood JE, Gottlieb GS, Kiviat NB, Sow PS, Toure M, Feng Q, Hawes SE. The association between HPV, intraepithelial lesions and HIV-1 shedding in anogenital specimens in two populations: Senegalese women and American MSM. Int J STD AIDS 2015 Apr 24. doi:10.1177/0956462415580691.
In The News
Maternal Smoking May Harm Infant Immunity
Pediatric Infectious Disease Journal, 11/15/2013