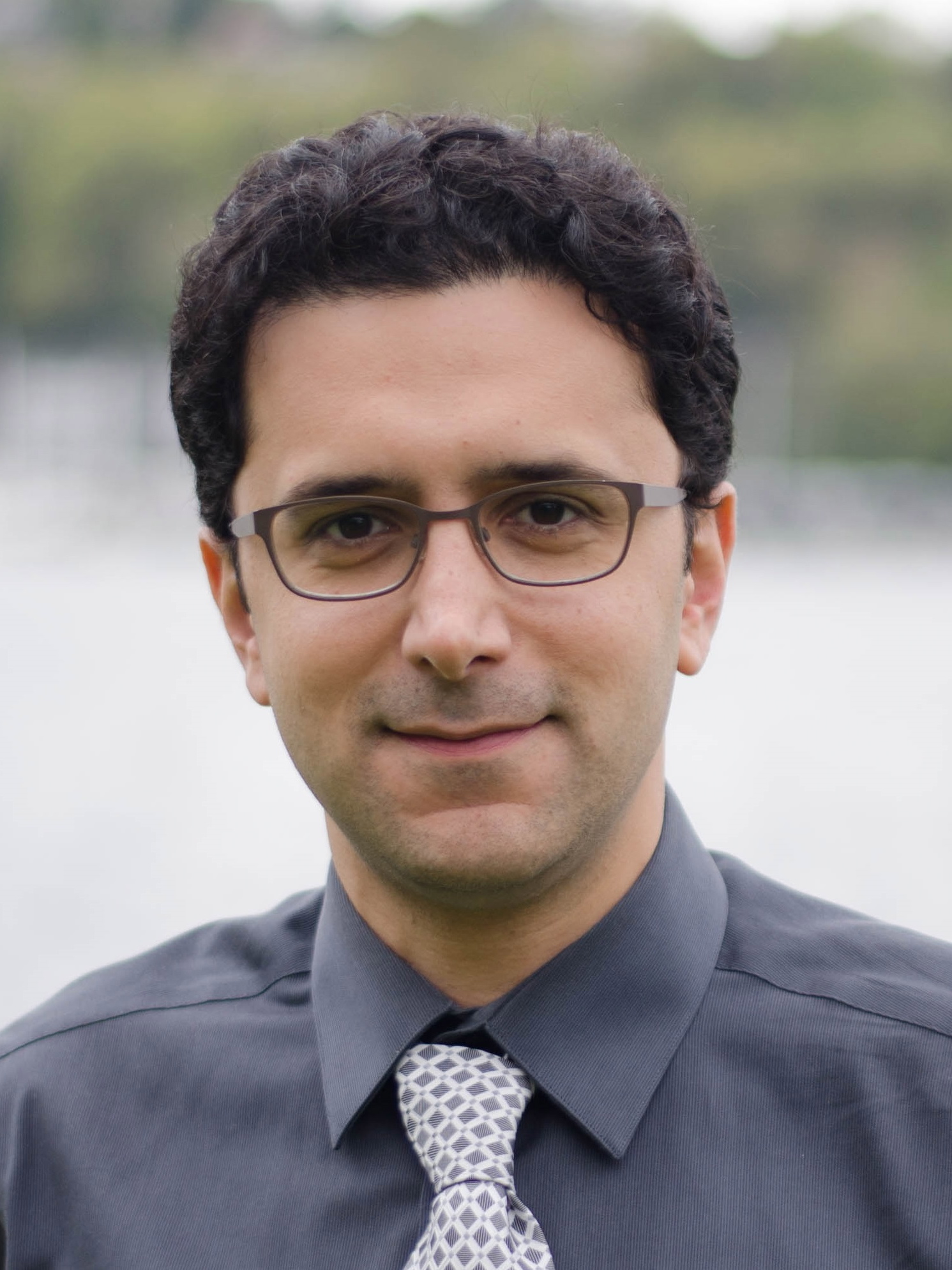 Assistant Professor, Epidemiology
Adjunct Assistant Professor, Pediatrics

Education
MD
Medicine, Mashhad University of Medical Sciences (Iran), 2002
MPH
Epidemiology, Yale University, 2005
PhD
Epidemiology, University of Washington, 2009
Contact Info
University of Washington
Office F-250D
Box 357236
Department of Epidemiology
Health Sciences Building
Seattle, WA 98195
Tel: 206-221-1602
rowhani@uw.edu
Harborview Injury Prevention & Research Center
Office 4061
Box 359960
Pat Steel Building, 401 Broadway (physical address)
325 Ninth Avenue (mailing address)
Seattle, WA 98104
Tel: 206-744-9437

Research Interests
Dr. Rowhani-Rahbar's substantive areas of interest include the study of causes, correlates, and consequences of traumatic brain injury, violence, and crime-illness nexus. His methodologic areas of interest include the application of self-controlled designs in observational and interventional studies of acute traumatic and adverse events.
Teaching Interests
Dr. Rowhani-Rahbar co-teaches EPI 512 "Epidemiologic Methods I" in the Autumn Quarter and EPI 513 "Epidemiologic Methods II" in the Winter Quarter.
Publications
Rowhani-Rahbar A, Simonetti JA, Rivara FP. Effectiveness of interventions to promote safe firearm storage. Epidemiol Rev (in press).

Rowhani-Rahbar A, Chrisman S, Drescher S, Schiff MA, Rivara FP. Agreement between high school athletes and their parents on reporting athletic events and concussion symptoms. J Neurotrauma (in press).

Rowhani-Rahbar A, Zatzick D, Wang J, Mills BM, Simonetti JA, Fan MD, Rivara FP. Firearm-related hospitalization and risk of subsequent violent injury, death, or crime perpetration: A cohort study. Ann Intern Med 2015;162:492-500.

Rowhani-Rahbar A, Fireman B, Lewis E, Nordin JD, Naleway A, Jacobsen SJ, Jackson LA, Tse A, Weintraub E, Baxter R, Klein NP. Effect of age on the risk of fever and seizures following immunization with measles-containing vaccines in children. JAMA Pediatr 2013;167:1111-7.

Rowhani-Rahbar A, Klein NP, Lewis N, Fireman B, Ray P, Rasgon B, Black S, Klein JO, Baxter R. Immunization and Bell's palsy in children: A case-centered analysis. Am J Epidemiol 2012;175:878-85.
In The News
Safe gun storage improves when free storage devices supplied
UW School of Public Health News, 01/21/2016
Review of safe gun storage interventions
Epidemiologic Reviews, 01/18/2016
The fight over a tax that could curb gun violence
SeattleMet, 12/28/2015