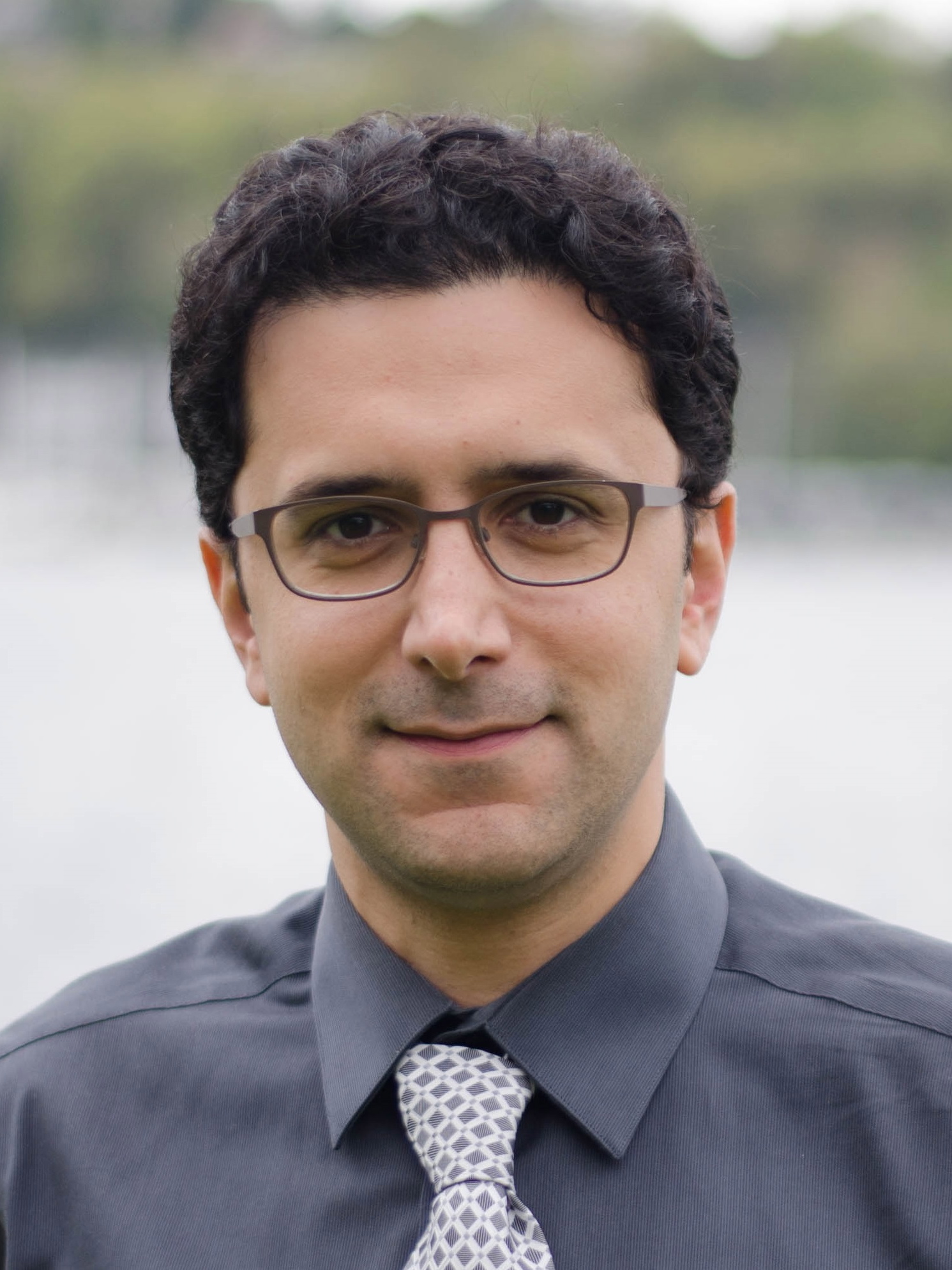 Assistant Professor, Epidemiology
Adjunct Assistant Professor, Pediatrics

Education
MD
Medicine, Mashhad University of Medical Sciences (Iran), 2002
MPH
Epidemiology, Yale University, 2005
PhD
Epidemiology, University of Washington, 2009
Contact Info
University of Washington
Office F-250D
Box 357236
Department of Epidemiology
Health Sciences Building
Seattle, WA 98195
Tel: 206-221-1602
rowhani@uw.edu
Harborview Injury Prevention & Research Center
Office 4061
Box 359960
Pat Steel Building, 401 Broadway (physical address)
325 Ninth Avenue (mailing address)
Seattle, WA 98104
Tel: 206-744-9437

Research Interests
Dr. Rowhani-Rahbar is an Assistant Professor of Epidemiology and Adjunct Assistant Professor of Pediatrics at the University of Washington. His research interests are broadly in the areas of injury epidemiology and infectious disease epidemiology.

The central theme of his work in injury epidemiology is violence prevention. He has led or contributed to the studies of violent victimization and crime perpetration following firearm injury, effectiveness of interventions to promote safe gun storage, firearm access in relation to mental illness, and associations between state laws and nonfatal firearm injury. He is the Principal Investigator of a cluster randomized trial to test the effectiveness of a dual hospital and community-based intervention for promoting the health and well-being of gunshot wound victims. He is a Core Investigator, Leader of the Violence Prevention Section, and Director of the Research Methods Core at Harborview Injury Prevention & Research Center, an Affiliate Investigator at Seattle Children's Research Institute, and an editor for the journal Injury Prevention.

The central theme of his work in infectious disease epidemiology is vaccine promotion. He has led or contributed to the studies of adverse events following immunization, long-term effectiveness of vaccines, immunization status of children in immigrant populations, and impact of outbreaks on vaccination coverage. He has served as the National Vaccine Safety Fellow of the Centers for Disease Control, and is currently the Content Faculty Mentor for the Bill & Melinda Gates Foundation-sponsored Vaccine Delivery Research Digest project at the Strategic Analysis, Research, and Training Center of the University of Washington.

Dr. Rowhani-Rahbar is especially interested in epidemiologic methods pedagogy. He has served on the Department of Epidemiology's Curriculum Committee and is a member of the Education Committee of the Society for Epidemiologic Research.
Teaching Interests
Dr. Rowhani-Rahbar co-teaches EPI 512 "Epidemiologic Methods I" in the Autumn Quarter and EPI 513 "Epidemiologic Methods II" in the Winter Quarter.
Publications
In The News
Certain immigrant communities may be at risk for future outbreaks
ASPPH, 07/11/2016
UW researchers discuss data, trends of gun violence in U.S.
HS NewsBeat, 07/07/2016
Certain Immigrant Communities at Risk for Future Outbreaks, UW Study Finds
UW School of Public Health News, 07/07/2016