University of Washington Honors Program in Rome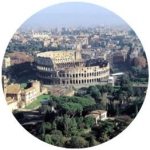 This database contains information about Rome. It was created and is maintained by
PETTT
. Students on the Rome Program make regular contributions to this database. Visitors can view the database entries . You must login to the database to add entries.
INSTRUCTIONS FOR VIEWING ARTICLES
Browsing Articles
Click on the category titles that appear on the left hand (purple) side of the screen.
Choose from the selections that appear in the next window.
A list of articles will appear. You can sort on the articles by date, author, or title.
Click on the article you wish to read.
Keyword Search
Type in a keyword at the search prompt.
A list of articles that match your keyword will appear.

Click on the title of article you wish to read.


Basic Features
Click the purple "Login" button.
Enter the login and password sent to you via email.
Click "Create an Article"
Enter an original title for your article and click "Continue."
Enter your name and the date at the prompts.
Respond to the question on the next screen.
After you have finished responding, click "Next" to move to the next question.
After you have answered all the questions, click "Save and View" to view your entry.
Click "Edit" to make changes to any section.

Close the template by closing the window.
Advanced Features
Add a Link: Click "Add a Link." Give the link a title, write in the complete URL, and write a description. Click "Add" to finish.
Upload File: Click "Upload File." Give the file a name and title. Click "Browse" to select the file. Click "Add" to finish.
Upload Image: Click "Upload Image." Desginate a title and caption for the image. Click "Browse" to select the file. Click "Add" to finish.
Link to An Image: Click "Link to an Image." Scroll through the selection of images. Click "Insert This Image" to add the image to your article
Editing an Existing Article
Login to the Template
Select "Edit an Existing Article"
You can then Edit or Delete your article.