Welcome to the Chief's Corner.
Dr. Mariam Alam
Roosevelt Chief Resident
2018-2019
Weekly Newsletter
News updates, who's on call,  PCC leader schedules, and inbox coverage mailed to your inbox weekly.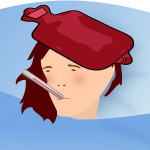 What to do when you can't get to clinic
Sick? Something come up? Here's what to do if you need to change a clinic date.


Suggestion Box
Have ideas for improving clinic? Turn your good ideas into reality and connect with other work in clinic.


Contact
Email: mlalam@uw.edu