Residence Education
Home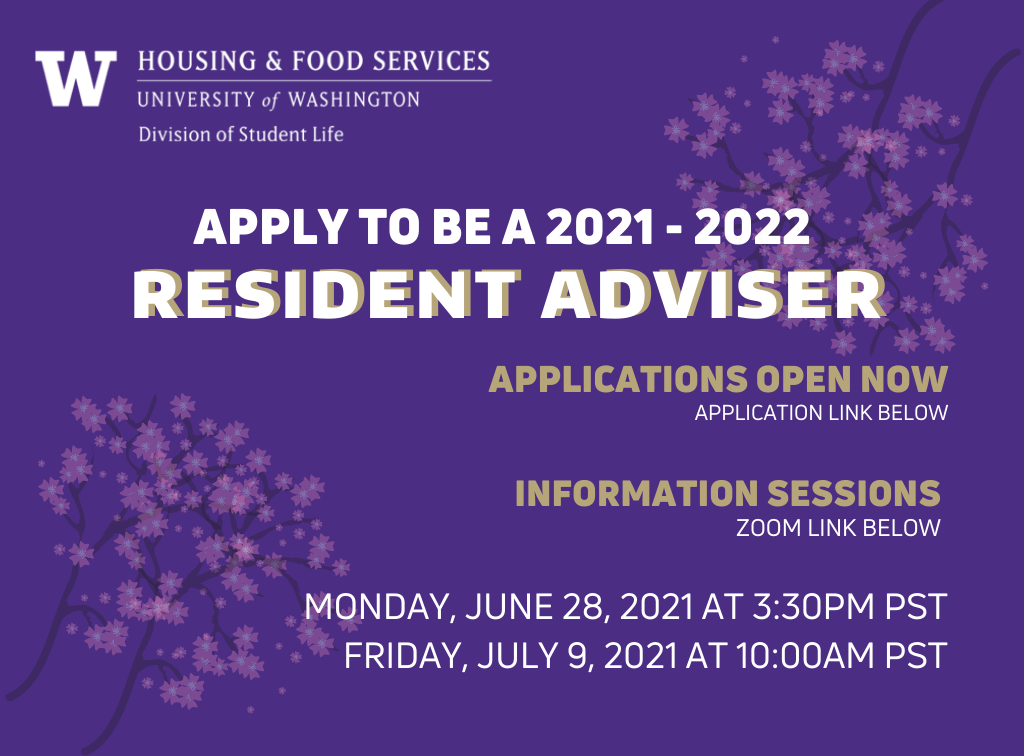 RA Application
Grow with us – apply to be a 21-22 Resident Adviser! HFS is excited to welcome residents to campus in the fall. Residential Life is seeking to fill additional RA positions to support our campus community. We're hiring Resident Advisers for 2021-2022!
RA Information Sessions
Want to learn more about the RA role? Come to one of our information sessions where you can learn more about what it means to be an Resident Adviser.  Session days and times are listed below, and will be held via Zoom.  The zoom link is: http://bit.ly/uwrainfosession
Monday, June 28, 2021 at 3:30pm
Friday, July 9, 2021 at 10:00am
Learn New Skills
Being an RA will provide you with a variety of skills and experiences that will benefit you throughout your time at UW and beyond! You will learn management, assessment, interpersonal, and communication skills that are highly coveted by employers.