Residence Education
RPB
The Residential Programming Board (RPB) engages residents in an inclusive community through large-scale, diverse, social programming. RPB provides unique, financially accessible opportunities often through collaboration with organizations both on and off campus.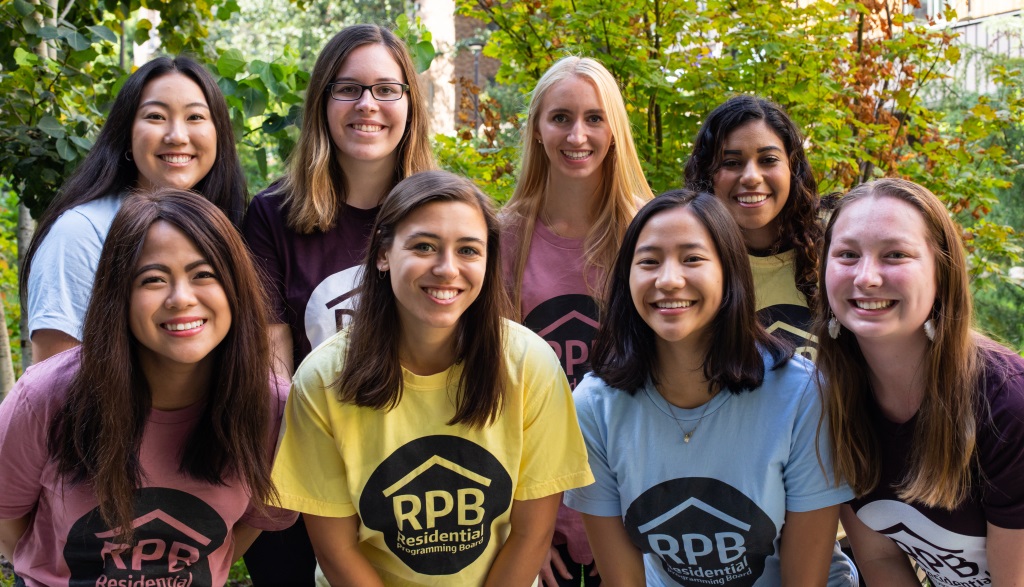 Who We Are & What We Do
The Residential Programming Board focuses on building a community among residents by way of inclusive, campus wide events. Each quarter, we host 26 free or low cost events, including cooking workshops, and movie screenings nearly every weekend. The other events are our "Passion Projects" — planned and led by RPB team members for YOU, the residents.  We want you to have fun and make memories at our events, so if you have an idea for a program you'd like to attend, let us know through the "Suggest a Program" Page, or with #uwrpb on social media.
Check out our Facebook and Instagram.