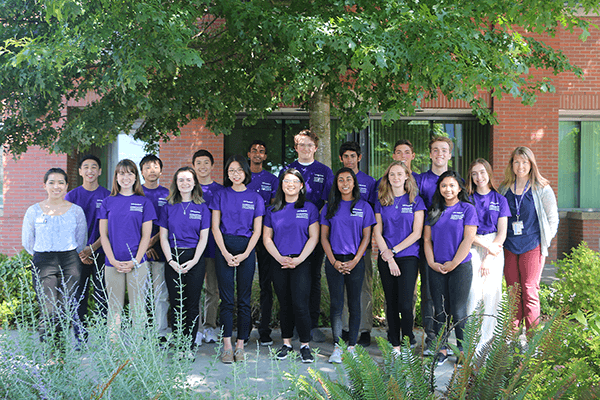 High school students with an interest in public health and medicine are invited to apply to the 2019 INSIGHT Summer High School Program, which will run July 15-Aug. 9, 2019.

The program emphasizes hands-on learning about public health, research and medicine, including opportunities to learn from medical professionals, tour medical and scientific facilities at the University of Washington and Harborview Medical Center, and develop and present group projects at the INSIGHT Research Symposium on Aug. 6.

The program is open to students who will enter grades 10-12 or their first year of college in the fall, and applications close March 17. Tuition for the four-week program is $2,400, with some need-based scholarships available.
Learning Objectives:
Understand core public health concepts
Conduct public health field research data collection and analysis
Practice and improve critical thinking, public speaking, and data visualization skills
Complete a public health capstone project on a predetermined injury prevention topic
Better understand the importance of social justice as it relates to the individual and community health
Activities and Experiences:
Participate in hands-on laboratory activities focused on brain science
Tour UW Medicine's clinical and research facilities
Hear firsthand what it takes to pursue a career in a number of medical and scientific fields
Attend injury research seminars
Meet with researchers in HIPRC's network of science and medical professionals
Learn more and apply at the INSIGHT High School Program website. For specific questions not answered on the website, contact INSIGHT Program Supervisor Smita Stepanova Pednekar at InjuryED@uw.edu.
Interactive Curriculum

Data Collection & Analysis

Public Health Projects

Hands-on Learning

Field Trips

Career Exploration

Social Activities

Presentation Experience

Research Poster Experience