Two core members of Harborview Injury Prevention and Research Center were elected to leadership positions in the American College of Surgeons during the organization's Clinical Congress 2017 in San Diego, Oct. 22-26.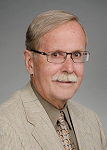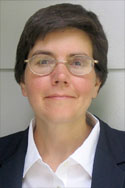 Core member Ronald Maier, M.D., FACS, the Jane and Donald D. Trunkey Endowed Chair in Trauma Surgery at University of Washington, was elected President-Elect of the ACS for 2017-2018. Maier has built a career dedicated to trauma surgery, research and education. At the congress, he also moderated a panel on the French Academy of Surgery Exchange Program.
Eileen Bulger, M.D., FACS, is the new chair of the ACS Committee on Trauma. She also serves as Chief of Trauma at Harborview Medical Center and numerous other leadership positions at the regional and national level. At the congress, she also moderated a panel titled "Challenging Trauma Cases: Here and Abroad" and facilitated a session on necrotizing soft-tissue infections.
Other HIPRC researchers were also featured for their surgical research and expertise.
Injury Care section lead Saman Arbabi, M.D., MPH, FACS, was part of the panel about challenging trauma cases and chaired the Surgical Critical Care Annual Update.
Former HIPRC postdoctoral injury research fellow Cordelie Witt, M.D., presented "Long-Term Risk of Mortality and Pulmonary Morbidity following Inhalation Injury among Burn Patients."
The ACS is a national organization focused on improving care for surgical patients and fosters research, education and high standards of care among surgeons.