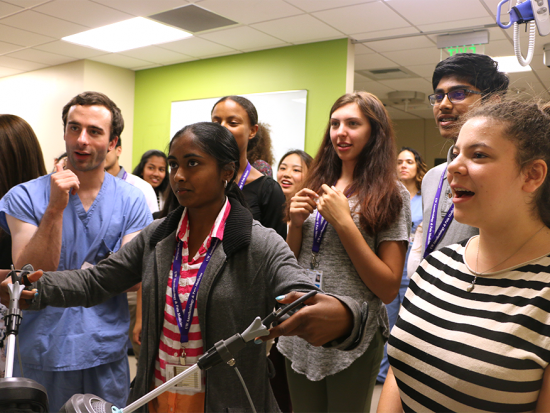 The INSIGHT High School Program will offer a behind-the-scenes introduction to public health, medicine and brain science for students in grades 10-12 at Harborview Injury Prevention and Research Center. Applications opened Jan. 15 and close March 4, with admission decisions expected in mid-April.
For four weeks, students in the program will get hands-on experience, both in laboratory activities and in public health field research and analysis. Participants keep a busy schedule of group activities, field trips, seminars, and opportunities to meet physicians and researchers.
The program will culminate in a public health capstone project around bicycle safety related to the prevention of traumatic brain injury. In previous years, the capstone projects have focused on distracted driving and teen concussion awareness.
Program Details
Dates & Time: July 9 – Aug. 3, 9:30 a.m. – 3:30 p.m. Monday through Friday
Location: University of Washington Medical Center campus, though field trips and activities will include other locations around Seattle.
Tuition: $2,400, scholarships available based on demonstrated need
The final day of the program, Aug. 3, will include a research symposium where students present their capstone project to health professionals, researchers and college students. Family is welcome to attend the symposium as well.
Learn more or apply at the INSIGHT High School Program web site.