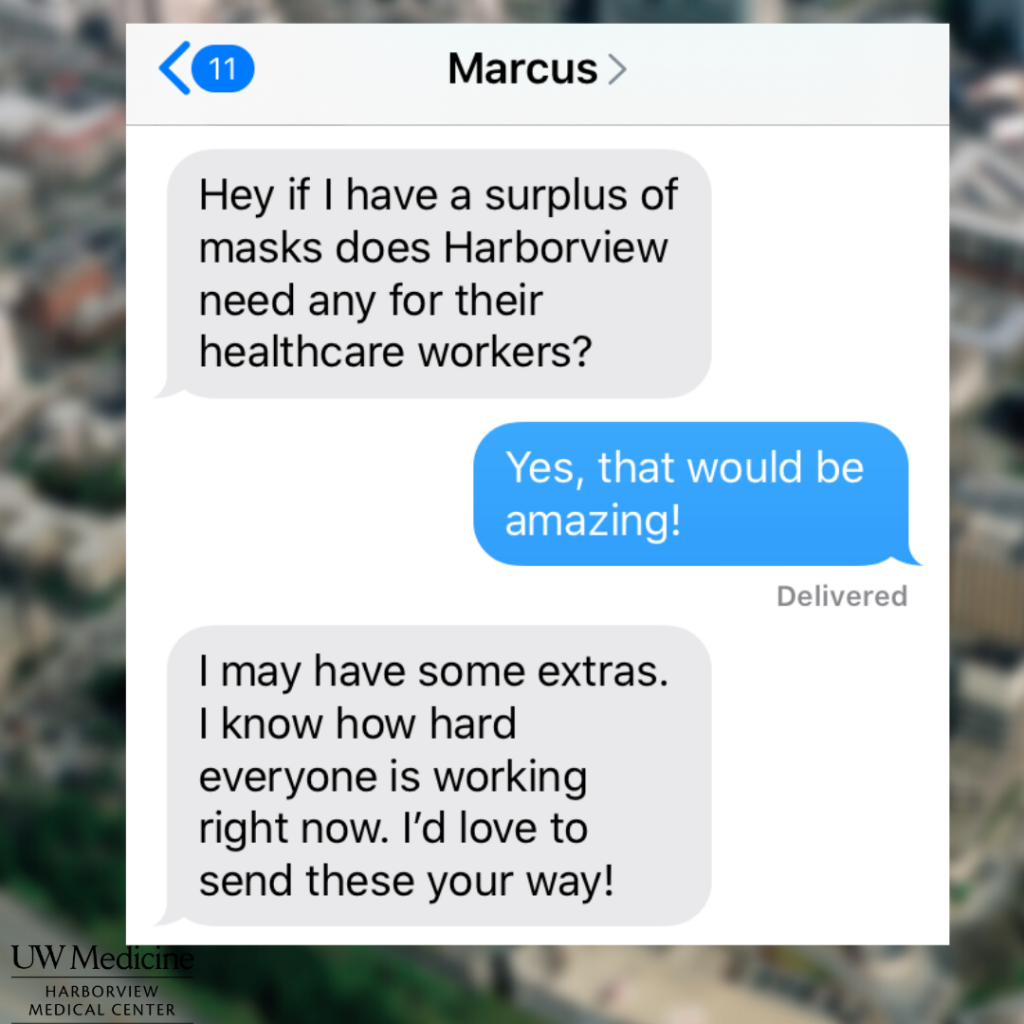 COVID-19 has had significant impacts on so many communities and especially to the healthcare industry as a whole. Many around the nation are working with limited test kits and limited supplies.
Please be assured Harborview Medical Center and all of UW Medicine's Clinics will remain a resource to the community we serve and we will continue to be a resource in these critical times.
One of our HIPRC researchers, Vivian Lyons, Ph.D., introduced us to her friend Marcus. Marcus had an abundance of medical masks and donated those to the hardworking staff at Harborview.
Many have asked how you can donate supplies to meet critical needs for personal protective equipment (PPE), starting this week UW Medicine will be accepting in-kind donations at a drop-off center near University Village in Seattle. Donations can be dropped off from 10 a.m. to 2 p.m. weekdays or shipped directly to the center.
The following items will be accepted in their unopened and original packaging:
Disposable face masks: all types, including N95 respirators.
Clear face shields.
Clear safety/medical glasses or goggles.
Powered air purifying respirator (PAPR) systems.
Exam and surgical gloves.
Isolation gowns.
Disinfecting wipes.
Hand sanitizer.
To donate supplies, please begin by submitting the form on the UW Medicine Advancement Emergency Response to COVID-19 website. You will receive an email confirmation with instructions for dropping off or shipping your gift. All in-kind donations must be made through the drop-off center rather than individual hospitals and clinics. You can also email covidgifts@uw.edu if you have questions.