Current undergraduate, graduate or postdoctoral trainees interested in injury research are invited to join the Student Interest Group at Harborview Injury Prevention and Research Center. Our core focuses include traumatic brain injury, violence prevention, injury care, safe and active transport and global injury, among other injury-related topics.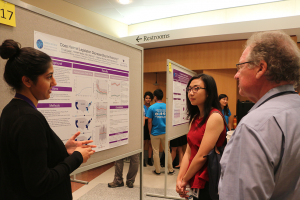 Benefits:
HIPRC mentorship
Access to HIPRC databases
Office facilities and resources, as available
Opportunities for networking
Responsibilities:
Completion of an annual survey
Acknowledgement of HIPRC on presentations, posters and papers
Inclusion of your name and research project on the HIPRC website.
Members are also encouraged to attend and participate in Work-in-Progress presentations at our Seattle office.
How to Join:
Contact HIPRC Research Scientist Brianna Mills at brmills@uw.edu or fill out the Methods Core Project Inquiry Form.
---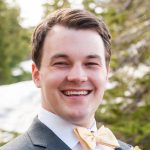 Scott Erickson
University of Washington
Pursuing a Masters of Public Health in Epidemiology
Why do you study injury?
I study pediatric head injury because appropriate head injury care has an enormous impact on both immediate mortality as well as long term well-being.
What surprises you about injury research?
I am constantly surprised by how much is already known about injury, yet there is still so much knowledge left to be uncovered.
I also love to talk about:
I am always open to any conversation about dogs, hiking, travel, cooking or weight lifting.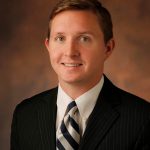 Niels Johnsen, M.D.
University of Washington
Fellow in Genitourinary Trauma and Reconstruction
Why do you study injury?
I am interested in the management and outcomes of genitourinary trauma, as injuries to these organs result in signifiant morbidity for those involved both in the acute and chronic settings. Urotrauma is an understudied field and the current data on the prevalence, management and outcomes of these injuries often lacks sufficient scientific rigor. I aim to improve how urologic trauma research is approached and significantly contribute to the field.
What surprises you about injury research?
I am constantly impressed with the necessary multi-disciplinary collaboration that takes place in injury research. Unlike many other fields of clinical research, injury research often requires approaching questions from multiple different angles and taking multiple different perspectives into account. I think that it is this collaborative effort that most continues to impress me.
When I was a kid, I wanted to become: a Navy fighter pilot
Even though I know the risks, I still: drive a Jeep Wrangler, and sometimes let my young kids ride in it with the top off…
I also love to talk about: Music, good books, and sports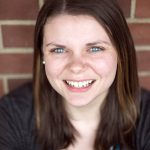 Erin Morgan
University of Washington
Major/Field of Study: Epidemiology
Why do you study injury? 
My interest in injury research began when I was working for a prosecuting attorney processing paperwork for domestic violence cases and DUI charges. It opened my eyes to how widespread these sources of injury are. Injury captures such a broad range of causes, intents, and at-risk populations that there is always something new to explore. Injury is frequently on all of our minds as it tends to be in the news, which is especially true as someone working in firearms. It is really rewarding to participate in research that is meaningful and contributes to a conversation that's happening on such a big stage.
What surprises you about injury research? 
There are so many facets of injury research that affect so many different populations. What really surprises me about injury research is talking to other people working in epidemiology and hearing about their diverse projects – some that I wouldn't have typically associated with injury epi. It's also interesting how each subset of injury seems to have a controversy of its own. Most of my injury work thus far has been related to firearms and it's a big conversation in politics today, but it's interesting to hear from other epidemiologists that they're fighting their own political battles over interventions like helmet laws.
When I was a kid, I wanted to become: 
I really wanted to be a detective like Encylopedia Brown or Nancy Drew! Sometimes I like to think of epidemiology as mystery solving, albeit in a world with fewer secret passages.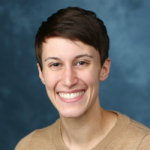 Ashley Wolf
University of Washington
Pursuing an M.S. in Health Services
Why do you study injury?
I am a current PICU fellow at Seattle Children's Hospital. Every day in my clinical work I see children who suffer serious injuries. It's heartbreaking, especially seeing the significant morbidity associated with these injuries. Injury prevention research has a huge potential for life changing impact, and that excites me!
What surprises you about injury research?
I am continually surprised and inspired by the many avenues and widespread reach of injury research.
I also love to talk about: Sports! Especially college football, OH-IO!
Undegraduate & Graduate:
The INSIGHT Research Program for undergraduate and graduate students is a paid eight-week internship. Interns work hands-on with a specific research project under the guidance of a faculty mentor. Students from a variety of related fields are encouraged to apply.
Applications are due January each year for the coming summer session.
Postdoctoral:
The two-year T-32 Pediatric Injury Research Training Program seeks to train the next generation of injury researchers. We offer a well-balanced curriculum on injury control to equip our research fellows with the skills and experience to conduct interdisciplinary research. Physicians and clinical or non-clinical Ph.D.s in related fields are encouraged to apply.