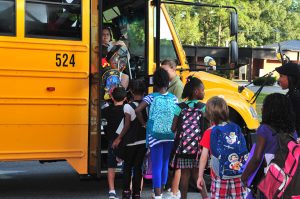 A new program from Harborview Injury Prevention and Research Center seeks to equip schools helping students recover from concussions, a common form of traumatic brain injury.
While concussions are usually mild, symptoms such as headaches, shortened attention spans, poor memory, depression and irritability can negatively impact a student's academic performance when they return to school.
After a survey of 144 public school staff and parents and 17 school districts, HIPRC researchers discovered significant unmet needs for guidance in helping students Return to Learn, or RTL, after a concussion. These students need rest and may require temporary modifications to their academic plans, but Washington schools had no clear pathway for navigating these needs.
Based on research, clinical expertise, focus groups with school staff and surveys of students impacted by concussion and their parents, HIPRC has created a resource packet to guide schools in managing RTL based on the latest evidence-based recommendations. The goal of the packet is a quick, appropriate response to student concussions that reduce the risk of long-term impact.
For spring 2018, several Seattle schools are implementing the packets, and HIPRC is gathering usability feedback with the goal of refining the packets and making them more widely available.
The resource packet is still available to interested schools for Spring 2018. For more information, email hiprc@uw.edu or visit the TBI Research Section website.
U.S. Air Force photo by Senior Airman Marissa Tucker