HIPRC surgery postdoctoral fellow Elissa Butler, M.D., on left, and trainee Kate Stadeli, M.D., have each received grants from the Medic One Foundation on research projects to prevent injury and improve care.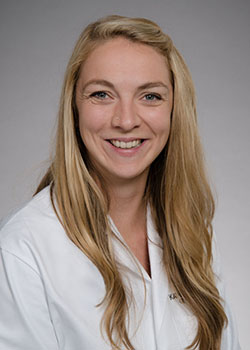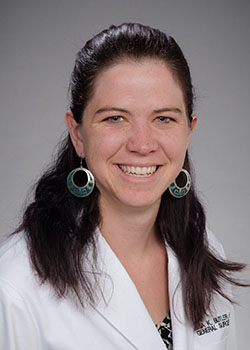 Stadeli's project was awarded $24,997 to support "Working Toward Equity in Emergencies: Bringing Communities and Emergency Responders Together to Exchange Skills and Cultural Knowledge." The project is a collaboration with the Somali Health Board to improve understanding and relationships between King County's emergency responders and Somali community and equip members of the public with life-saving "Stop the Bleed" first-aid skills.
Butler's project, titled "Evaluation of Pre-Hospital Blood Product Use by Air Medical Services," was awarded $8,700. Her study will examine the impact of pre-hospital blood transfusions, examining outcomes for Airlift Northwest patients who received blood products before arriving at the hospital.
A project by psychiatry postdoctoral fellow Christopher DeCou, Ph.D., "Suicide Assessment and Intervention via Emergency Responders," was funded by the foundation in 2018.