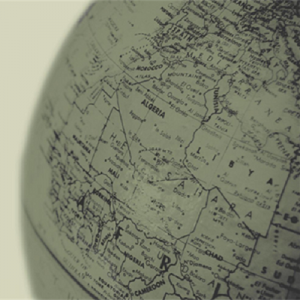 About
Lead: Dr. Charles Mock, MD, PhD, MPH, FACS
Mission
To lower the burden of injuries for the majority of the human race who live in low- and middle-income countries (LMICs). Faculty from HIPRC have an extensive track record of work in collaboration with partners in Ghana, India, Vietnam, multiple Latin American countries, and the World Health Organization. This work includes several training grants to improve capacity for injury control work in LMICs. The Section works closely with the existing Global Initiative for Violence and Injury Prevention, which is a collaboration of HIPRC, the Department of Global Health, and other departments and schools at UW that are interested in injury control. This initiative has created the Graduate Certificate in Global Injury & Violence Prevention, which is the only formal certification in injury control at UW.
Vision
To reduce the burden of global injury related morbidity and mortality through research, education, and public awareness.
Activities
Develop grant proposals for the spectrum of injury control (surveillance, prevention, care) and for the spectrum of research, training, and service.
Research Projects
Research projects are organized by PI and their respective Section Membership. HIPRC Faculty may belong to multiple Sections.
PI
Department
Project
Beth Ebel
Pediatrics
Child Safety Seat Intervention for Pacific Northwest Tribes
Beth Ebel
Pediatrics
Pediatric Injury Research Training Program (T32)
Beth Ebel
Pediatrics
Strengthening Injury Control Research in Ghana and West Africa
Beth Ebel
Pediatrics
University of Washington Comparative Effectiveness Research Career Development Program (K12)
Beth Ebel
Ali Rowhani-Rahbar
Pediatrics
Epidemiology
Effects of Cannabis on Driving
Charles Mock
Surgery
Injury Prevention in Ghana
Fred Rivara
Nancy Temkin
Pediatrics
Neurological Surgery, Biostatistics
Effect Of Treatment On Outcome After TBI in Children and Adolescents
Ali Rowhani-Rahbar
Epidemiology
Mental Illness and Injury
Nancy Temkin
Neurological Surgery, Biostatistics
Amitriptyline to Prevent Headache After Traumatic Brian Injury
Nancy Temkin
Neurological Surgery, Biostatistics
Chronic Effects of Neurotrauma Consortium (CENC) examines the long-term effects of combat-related and military-relevant TBI
Nancy Temkin
Neurological Surgery, Biostatistics
Managing Severe TBI without ICP monitoring – Guidelines Development and Testing
Nancy Temkin
Neurological Surgery, Biostatistics
Telephone Delivered Cognitive Behavioral Therapy for Chronic Pain after Traumatic Brian Injury
Nancy Temkin
Neurological Surgery, Biostatistics
Transforming Research and Clinical Knowledge in Traumatic Brian Injury (TBI): Improving outcome assessments and effectiveness and costs of tests, treatments and services
Nancy Temkin
Neurological Surgery, Biostatistics
UW Traumatic Brian Injury Model System: Rehabilitation care and outcomes
Nancy Temkin
Hilaire Thompson
Neurological Surgery, Biostatistics
Biobehavioral Nursing
Impact of Aging on the Immune Response to Traumatic Brain Injury
Journal Club Readings
Ankomah J, Stewart BT, Oppong-Nketia V, et al. (2015) Strategic assessment of the availability of pediatric trauma care equipment, technology and supplies in Ghana. J Pediatr Surg.
Carlson LC, Lin JA, Ameh EA, et al. (2015) Moving from data collection to application: A systematic literature review of surgical capacity assessments and their applications. World J Surg.
Jamison, DT. (2015) Disease Control Priorities, 3rd edition: Improving health and reducing poverty. Lancet.
Juillard CJ, Mock C, Goosen J, et al. (2009) Establishing the evidence base for trauma quality improvement: A collaborative WHO-IATSIC review. World J Surg.
Krishnamoorthy V, Vavilala MS, Mock, CN. (2014) The need for ventilators in the developing world: An opportunity to improve care and save lives. J Glob Health.
Meara JG, Leather AJM, Hagander L, et al. (2015) Global Surgery 2030: Evidence and solutions for achieving health, welfare, and economic development. Lancet.
Mock CN, Donkor P, Gawande A, et al. (2015) Essential surgery: Key messages from Disease Control Priorities, 3rd edition. Lancet.
Quistberg DA, Koepsell TD, Johnston BD, et al. (2013) Bus stops and pedestrian–motor vehicle collisions in Lima, Peru: A matched case–control study. Inj Prev.
Villaveces A, Nieto LA, Ortega D, et al. (2012) Pedestrians' perceptions of walkability and safety in relation to the built environment in Cali, Colombia, 2009–10. Inj Prev.
Yeboah D, Mock C, Karikari P, et al. (2014) Minimizing preventable trauma deaths in a limited-resource setting: A test-case of a multidisciplinary panel review approach at the Komfo Anokye Teaching Hospital in Ghana. World J Surg.
Other Sections