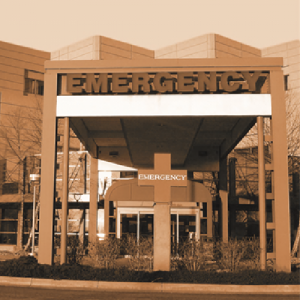 About
Lead: Dr. Saman Arbabi, MD, MPH, FACS
Mission
To generate and disseminate new knowledge pertaining to injury prevention and injury care treatment.
Vision
To reduce the burden of injury morbidity and mortality through research, education, and public awareness.
Activities
Preparation of research proposals, review of current literature, and enhancement of public awareness for injury prevention and injury care through regular meetings, journal clubs, and community engagement.
Research Projects
Research projects are organized by PI and their respective Section Membership. HIPRC Faculty may belong to multiple Sections.
PI
Department
Project
Saman Arbabi
Surgery
Topical Modulation of the Burn Wound Inflammatory Response to improve Short and Long Term Outcomes
Eileen Bulger
Surgery
Prehospital Tranexamic Acid Use for Traumatic Brian Injury
Eileen Bulger
Rob Kaufman
Surgery
CIREN (Crash Injury Research & Engineering Network)
Beth Ebel
Ali Rowhani-Rahbar
Pediatrics
Epidemiology
Effects of Cannabis on Driving
Ronald Maier
Surgery
Trauma Genomics
Fred Rivara
Pediatrics
Addition of Pediatric TBI Data To NIH FITBIR Database
Fred Rivara
Pediatrics
Intervention On Victims Of Gun Violence
Fred Rivara
Pediatrics
Pediatric Injury Research Training Program
Fred Rivara
Pediatrics
Youth sports concussion: epidemiology, injury and outcome
Fred Rivara
Brian Saelens
Pediatrics
Structural & Programmatic Effects of Bus Rapid Transit on Physical Activity
Fred Rivara
Nancy Temkin
Pediatrics
Neurological Surgery and Biostatistics
Effect Of Treatment On Outcome After TBI in Children and Adolescents
Ali Rowhani-Rahbar
Epidemiology
Mental Illness and Injury
Jeanne Sears
Health Services
Using Injury Severity to Improve Occupational Traumatic Injury Trend Estimates
Nancy Temkin
Hilaire Thompson
Neurological Surgery and Biostatistics
Biobehavioral Nursing
Impact of Aging on the Immune Response to Traumatic Brain Injury
Hilaire Thompson
Biobehavioral Nursing
Neuropathology of CTE and Delayed Effects of TBI: Toward In-Vivo Diagnostics
Hilaire Thompson
Biobehavioral Nursing
Patient-provider communication for patients with communication disorders
Hilaire Thompson
Biobehavioral Nursing
Pilot study on the effectiveness of a cognitive training intervention to prevent falls in older adults with mild cognitive impairment
Hilaire Thompson
Biobehavioral Nursing
Preparing Acute Care Nurse Practitioners for Care of Adults and Older Adults with Multiple Chronic Conditions
Bryan Voelzke
Urology
Qualitative Outcomes Of Urethral Reconstruction Following Urethral Injury
Hunter Wessells
Surgery
First Clinical Test of Feasibility of Ultrasound to Reposition Kidney Stones
Hunter Wessells
Surgery
Multidisciplinary Training in Benign Urology
Hunter Wessells
Surgery
Urethral Tissue Repair Due to Battlefield Injury
Hunter Wessells
Surgery
UroEDIC II: Risk and Progression of Urological Complications of Type 1 Diabetes
Journal Club Readings
Holcomb JB, Tilley BC, Baraniuk S, et al. (2015) Transfusion of plasma, platelets, and red blood cells in a 1:1:1 vs a 1:1:2 ratio and mortality in patients with severe trauma: The PROPPR randomized clinical trial. JAMA.
Joseph B, Pandit V, Zangbar B, et al. (2014) Superiority of frailty over age in predicting outcomes among geriatric trauma patients: A prospective analysis. JAMA Surgery.
Joseph B, Pandit V, Zangbar B, et al. (2014) Validating trauma-specific frailty index for geriatric trauma patients: A prospective analysis. J Am Coll Surg.
Salminen P, Paajanen H, Tero Rautio T, et al. (2015) Antibiotic Therapy vs Appendectomy for Treatment of Uncomplicated Acute Appendicitis: The APPAC Randomized Clinical Trial. JAMA.
West TA, Rivara FP, Cummings P, et al. (2000) Harborview assessment for risk of mortality: An improved measure of injury severity on the basis of ICD-9-CM. J Trauma.
Recommended Reading
Gentilello LM, Ebel BE, Wickizer TM, et al. (2005) Alcohol interventions for trauma patients treated in emergency departments and hospitals: A cost benefit analysis. Ann Surg.
Other Sections