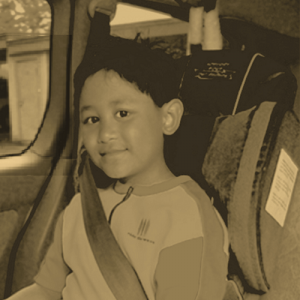 About
Lead: Dr. Beth Ebel, MD, MSc, MPH
Mission
To advance innovative approaches to safe and active transportation.
Vision
To encourage safe travel, improve conditions for active transportation (e.g. walking, biking, public transport), respond to emerging road traffic challenges (e.g. distraction, marijuana-impairment), and prevent traffic-related injury and death through collaborative research, education, and public awareness.
Activities
Develop the evidence-base for road injury prevention and promotion of safe and active travel, seek and obtain collaborative funding opportunities, generate public awareness for transportation safety, and establish a network of regional and national traffic injury expertise through collaboration, scientific exchange, and community engagement.
Research Projects
Research projects are organized by PI and their respective Section Membership. HIPRC Faculty may belong to multiple Sections.
PI
Department
Project
Caleb Banta-Green
Alcohol & Drug Abuse Institute
A Trial to Prevent Opioid Overdose: E.D. Based Intervention & Take-home Naloxone
Caleb Banta-Green
Alcohol & Drug Abuse Institute
Evaluation of Initial Washington Department of Health Prescription Monitoring Program Implementation
Caleb Banta-Green
Alcohol & Drug Abuse Institute
Impact Of Cannabis On Impaired Drivers In Washington
Caleb Banta-Green
Alcohol & Drug Abuse Institute
Public Health and Safety Impacts of Marijuana Retail Stores on Communities
Laura Blanar
Health Services
Relationship of cognitive decline and automobile crash risk
Linda Boyle
Civil & Environmental Engineering
Educating Teen Drivers
Eileen Bulger
Surgery
Prehospital Tranexamic Acid Use for Traumatic Brian Injury
Eileen Bulger
Robert Kaufman
Surgery
CIREN (Crash Injury Research & Engineering Network)
Beth Ebel
Pediatrics
Child Safety Seat Intervention for Pacific Northwest Tribes
Beth Ebel
Pediatrics
Pediatric Injury Research Training Program (T32)
Beth Ebel
Pediatrics
Strengthening Injury Control Research in Ghana and West Africa
Beth Ebel
Pediatrics
University of Washington Comparative Effectiveness Research Career Development Program (K12)
Beth Ebel
Ali Rowhani-Rahbar
Pediatrics
Epidemiology
Effects of Cannabis on Driving
Jason Mendoza
Pediatrics
A Wearable Health Device to Promote Teenagers' Physical Activity: A Pilot RCT
Jason Mendoza
Pediatrics
Evaluation of a Walking School Bus Program: A Cluster Randomized Controlled Trial
Jason Mendoza
Pediatrics
The Bicycle Train and Children's Physical Activity: A Pilot Cluster RCT
Fred Rivara
Brian Saelens
Pediatrics
Structural & Programmatic Effects of Bus Rapid Transit on Physical Activity
Ali Rowhani-Rahbar
Epidemiology
Mental Illness and Injury
Journal Club Readings
Asbridge M, Hayden JA, Cartwright JL. (2012) Acute cannabis consumption and motor vehicle collision risk: Systematic review of observational studies and meta-analysis. BMJ.
Asbridge M, Mann R, Cusimano MD, et al. (2014) Cycling-related crash risk and the role of cannabis and alcohol: A case-crossover study. Prev Med.
Comptom RP & Berning A. (2015) Drug and Alcohol Crash Risk. US Department of Transportation (DOT): National Highway Traffic Safety Administration (NHTSA).
Derry JD, Afukaar FK, Donkor P, et al. (2007) Study of vehicle speeds on a major highway in Ghana: Implication for monitoring and control. Traffic Inj Prev.
DiMaggio C. (2015) Small-area spatiotemporal analysis of pedestrian and bicyclist injuries in New York City. Epidemiology.
Kerr J, Sallis JF, Owen N, et al. (2013) Advancing science and policy through a coordinated international study of physical activity and built environments: IPEN Adult Methods. J Phys Act Health.
Li G, Bradya JE, Chenc Q. (2013) Drug use and fatal motor vehicle crashes: A case-control study. Accid Anal Prev.
Van Dyck D, Cerin E, Conway TL, et al. (2012) Perceived neighborhood environmental attributes associated with adults' transport-related walking and cycling: Findings from the USA, Australia and Belgium. Int J Behav Nutr Phys Act.
Weich S, Pearce HL, Croft P, et al. (2014) Effect of anxiolytic and hypnotic drug prescriptions on mortality hazards: Retrospective cohort study. BMJ.
Recommended Reading
Damsere-Derry J, Ebel BE, Mock CN, et al. (2010) Pedestrians' injury patterns in Ghana. Accid Anal Prev.
Davidson GH, Rivara FP, Mack CD, et al. (2014) Validation of prehospital trauma triage criteria for motor vehicle collisions. J Trauma Acute Care Surg.
Ebel BE, Diehr P, Mack C, Rivara FP. (2004) Lost working days and productivity for motor vehicle crash occupants. Inj Prev.
Ebel BE, Koepsell TD, Bennett EE, Rivara FP. (2003) Use of child booster seats in motor vehicles following a community campaign: A controlled trial. JAMA.
Lapidus JA, Smith NH, Lutz T, et al. (2013) Trends and correlates of child passenger restraint use in 6 Northwest tribes: The Native Children Always Ride Safe (Native CARS) project. Am J Public Health.
O'Connor SS, Whitehill JM, King KM, et al. (2013) Compulsive cell phone use and history of motor vehicle crash. J Adolesc Health.
Oreskovic NM, Blossom J, Robinson AI, et al. (2014) The influence of the built environment on outcomes from a "walking school bus study": A cross-sectional analysis using geographical information systems. Geospat Health.
Quistberg DA, Koepsell TD, Miranda J, et al. (2014) Pedestrian signalization and the risk of pedestrian motor vehicle collisions in Lima, Peru. Accid Anal Prev.
Sallis JF, Conway TL, Dillon LI, et al. (2013) Environmental and demographic correlates of bicycling. Prev Med.
Thompson LL, Rivara FP, Ayyagari RC, Ebel BE. (2013) Impact of social and technological distraction on pedestrian crossing behaviour: An observational study. Inj Prev.
INSIGHT Student Distracted Driving Campaign
Other Sections