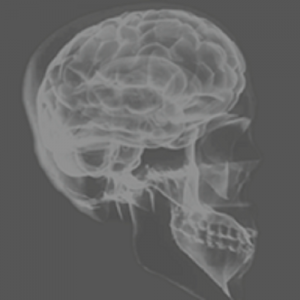 About
Lead: Dr. Monica S. Vavilala, MD
Mission
To generate and disseminate new knowledge pertaining to traumatic brain injury prevention and treatment.
Vision
To reduce the burden from traumatic brain injury through research, education and public awareness.
Activities
Preparation of research proposals, review of current literature, and enhancement of public awareness for traumatic brain injury through regular meetings, journal clubs, and community engagement.
Research Projects
Research projects are organized by PI and their respective Section Membership. HIPRC Faculty may belong to multiple Sections.
PI
Department
Project
Linda Boyle
Civil & Environmental Engineering
Educating Teen Drivers
Eileen Bulger
Surgery
Prehospital Tranexamic Acid Use for Traumatic Brian Injury
Eileen Bulger
Rob Kaufman
Surgery
CIREN (Crash Investigation Research & Engineering Network)
Sara Chrisman
Pediatrics
Concussion in College Athletes
Beth Ebel
Ali Rowhani-Rahbar
Pediatrics
Epidemiology
Effects of Cannabis on Driving
Nathalia Jimenez
Anesthesiology
Disparities in Disability after Traumatic Brain Injury for Hispanic Children
Christine MacDonald
Neurological Surgery
Evaluation Of Longitudinal outcomes in mild TBI Active-Duty Military and Veterans (EVOLVE Study)
Christine MacDonald
Neurological Surgery
Assessment Of Long Term Outcome & Disability In Active-Duty Military Prospectively Examined Following Concussive Traumatic Brain Injury
Christine MacDonald
Neurological Surgery
Transforming Research and Clinical Knowledge in Traumatic Brian Injury (TRACK Study)
Christine MacDonald
Neurological Surgery
Traumatic Brain Injury Endpoints Development (TED Study)
Megan Moore
Social Work
Social Work Intervention for Mild Traumatic Brain Injury (SWIFT): A Pilot Study
Fred Rivara
Pediatrics
Addition of Pediatric TBI Data To NIH FITBIR Database
Fred Rivara
Pediatrics
Intervention On Victims Of Gun Violence
Fred Rivara
Pediatrics
Pediatric Injury Research Training Program
Fred Rivara
Pediatrics
Youth sports concussion: Epidemiology, injury and outcome
Fred Rivara
Brian Saelens
Pediatrics
Structural & Programmatic Effects of Bus Rapid Transit on Physical Activity
Fred Rivara
Nancy Temkin
Pediatrics
Neurological Surgery and Biostatistics
Effect Of Treatment On Outcome After TBI in Children and Adolescents
Ali Rowhani-Rahbar
Epidemiology
Mental Illness and Injury
Nancy Temkin
Neurological Surgery and Biostatistics
Amitriptyline to Prevent Headache after Traumatic Brian Injury
Nancy Temkin
Neurological Surgery and Biostatistics
Chronic Effects of Neurotrauma Consortium (CENC) examines the long-term effects of combat-related and military-relevant TBI
Nancy Temkin
Neurological Surgery and Biostatistics
Managing Severe TBI without ICP monitoring – Guidelines Development and Testing
Nancy Temkin
Neurological Surgery and Biostatistics
Telephone Delivered Cognitive Behavioral Therapy for Chronic Pain after Traumatic Brian Injury
Nancy Temkin
Neurological Surgery and Biostatistics
Transforming Research and Clinical Knowledge in Traumatic Brian Injury (TBI): Improving outcome assessments and effectiveness and costs of tests, treatments and services
Nancy Temkin
Neurological Surgery and Biostatistics
UW Traumatic Brian Injury Model System: Rehabilitation care and outcomes
Nancy Temkin
Hilaire Thompson
Neurological Surgery and Biostatistics
Biobehavioral Nursing
Impact of Aging on the Immune Response to Traumatic Brain Injury
Hilaire Thompson
Biobehavioral Nursing
Neuropathology of CTE and Delayed Effects of TBI: Toward In-Vivo Diagnostics
Hilaire Thompson
Biobehavioral Nursing
Patient-provider communication for patients with communication disorders
Hilaire Thompson
Biobehavioral Nursing
Pilot study on the effectiveness of a cognitive training intervention to prevent falls in older adults with mild cognitive impairment
Hilaire Thompson
Biobehavioral Nursing
Preparing Acute Care Nurse Practitioners for Care of Adults and Older Adults with Multiple Chronic Conditions
Monica Vavilala
Anesthesiology
Implementation Science Methods to Increase Adherence to Pediatric Traumatic Brain Injury Guidelines
Monica Vavilala
Anesthesiology
Improving Indo-US Traumatic Brain Injury Outcomes
Monica Vavilala
Anesthesiology
Pediatric Injury Research Training Program
Journal Club Readings
Chesnut RM, Temkin N, Carney N, et al. (2012) A trial of intracranial-pressure monitoring in traumatic brain injury. N Engl J Med.
Imagawa KK, Hamilton A, Ceschin R, et al. (2011) Characterization of microstructural injury: A novel approach in infant abusive head trauma-initial experience. J Neurotrauma.
Petranovich CL, Wade SL, Taylor HG, et al. (2015) Long-term caregiver mental health outcomes following a predominately online intervention for adolescents with complicated mild to severe traumatic brain injury. J Pediatr Psychol.
Robinson TN, Wu DS, Sauaia A, et al. (2013) Slower walking speed forecasts increased postoperative morbidity and one-year mortality across surgical specialties. Ann Surg.
Wäljas M1, Iverson GL, Lange RT, et al (2015) A prospective biopsychosocial study of the persistent post-concussion symptoms following mild traumatic brain injury. J Neurotrauma.
Wintermark M, Sanelli PC, Anzai Y, et al. (2015) Imaging evidence and recommendations for traumatic brain injury: Advanced neuro- and neurovascular imaging techniques. AJNR Am J Neuroradio.
Recommended Readings
Iliff JJ, Wang M, Liao Y, et al. (2012) A paravascular pathway facilitates CSF flow through the brain parenchyma and the clearance of interstitial solutes, including amyloid β. Sci Transl Med. 
Plog BA, Dashnaw ML, Hitomi E, et al. (2015) Biomarkers of traumatic injury are transported from brain to blood via the glymphatic system. J Neurosci.
Other Sections