Return to Learn is recruiting public high schools in Washington state with more than 50 students to be part of a CDC-funded study on supporting students diagnosed with concussion.
Benefits of Participating
Increase the quality of student performance in the classroom
Provide Improved, consistent, and documented student modifications
Work with an RTL champion to address the student packet
Financial compensation
Who Should Apply?
Public High Schools with 50 or more student with no formal Return to Learn protocol
Apply to be part of the RTL study by completing our online survey.
An estimated 1.1-3.8 million concussions occur annually among youth 0-18 years in the U.S., and concussion has been included in the traumatic brain injury (TBI) disability category since 1991. Most concussions resolve within three weeks of injury but during this time, youth experience a wide range of symptoms from physical (headaches, nausea) to cognitive (poor memory, short attention span) and emotional (depression, lability).
Unlike other injuries, because of their invisibility and variability, concussions present a very unique set of challenges to schools. While all 50 U.S. states adopted Return to Play legislation, similar nationwide policy-level guidance does not exist to guide students to return to learn (RTL) and schools are held responsible for their own concussion management.
Based on research, clinical expertise, focus groups with school staff and surveys of students impacted by concussion and their parents, HIPRC has created a resource packet to guide schools in managing RTL based on the latest evidence-based recommendations. The goal of the packet is a quick, appropriate response to student concussions that reduce the risk of long-term impact.
The RTL program provides a step-by-step toolkit and active support for:
Following an actionable, flexible RTL protocol
Training and educating school staff
Providing coordinated, interdisciplinary care for injured students
Formalizing communication between the family, school, and medical providers
RTL is currently available for licensing. For more information on licensing, email license@uw.edu with the reference number: Return to Learn 48510.
Webinar: Pediatric Return to Learn after Concussion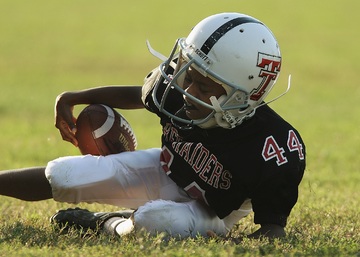 Frequently Asked Questions
What is Return to Learn?
Return to Learn is a fast, comprehensive assessment program for any high school student with a concussion.
It coordinates care between physicians, parents, and school administrators to offer best practice academic accommodations to help students return to their full classroom capacity more quickly. The UW Medicine Newsroom and local media coverage have covered the program in some detail.
What does this program include?
The program includes a packet with a weekly checklist to help staff evaluate symptoms, as well as corresponding academic adjustments and accommodations to match.
It also provides information on when students should seek additional treatment, the student's contact information, and fosters coordination and communication between teachers and other applicable school staff to ensure the student's needs are being met.
What is the purpose of this packet?
This packet allows any school staff to evaluate and make temporary, appropriate recommendations for a student with a diagnosed concussion, ensuring the student promptly returns to a normal workload when sufficiently recovered.
Who is HIPRC?
The HIPRC is the Harborview Injury Prevention and Research Center. Our faculty and staff are devoted to conducting research, education, and prevention programs aimed at diminishing the personal impact of trauma and broadening the effectiveness of injury prevention and treatment programs regionally and nationally. This program is designed to align with current research being done by our institution on Traumatic Brain Injury (TBIs).
For more information on the HIPRC and other research projects we are involved in, please visit our website.
Who can use Return to Learn?
Everyone! It is designed to be accessible to anyone providing care to the student, and put them in contact with other providers. It should be filled out by school coordinators who may have a role in a student's academic adjustments, such as school nurses, counselors, psychologists, athletic trainers, or nurse practitioners.
Applicable pages should be distributed to teachers, coaches, parents, doctors, and others who are involved with the student's treatment and recovery.
What if I already have concussion protocols at my school?
This packet is designed to improve the experience of staff and students with a concussion, not compete with something that's working well. Use this to enhance your current practice, or use your current practice to enhance this packet. It should be noted that this concussion care program focuses specifically on best-practice academic accommodations and should be followed before the student is evaluated for resuming sports or other athletic activities.
How does Return to Learn differ from HEADSUP and Return to Play?
Return to Learn differs in a variety of ways. For one, academic accommodations are recommended through routine symptom-based assessment, ensuring that the student's individual needs are continuously being met, and that accommodations are being tailored to treat their week-by-week condition.
Secondly, it is designed to streamline care and make sure all care providers for the student are practicing the same standard.
Lastly, it allows concussion care to be accessible to anyone and in a trackable and timely format, allowing schools, students, and teachers to map their student's progress and allowing students to return to the classroom more quickly.
What does RTL cost? What do these costs go toward?
Return to Learn has an annual licensing fee. The licensing fees paid by your school go directly to our research staff salaries, ensuring up-to-date materials utilizing cutting-edge practices so students are getting the best possible care.
For more information regarding the pricing or licensing of Return to Learn, please email us at rtluw@uw.edu or visit our website at www.hiprc.org/rtl.
Where can I find more information about Return to Learn after concussion?
This plan has been created by synthesizing the best practice recommendations from many sources and the research of the HIPRC. Research done by HIPRC faculty regarding the Return to Learn process can be found below.
Thompson, Leah L., et al. "Variations in State Laws Governing School Reintegration Following Concussion." Pediatrics, vol. 138, no. 6, 2016, pp. e20162151–e20162151.
Vivian H., et al. "Strategies to Address Unmet Needs and Facilitate Return to Learn Guideline Adoption Following Concussion." Journal of School Health, vol. 87, no. 6, 2017, pp. 416–426.
When should the student return to school?
A student can return to school while symptoms are present but improving. Since school activity will increase cognitive demand, symptoms may worsen initially upon return to school. If the student cannot do 30 min of sustained mental activity without worsening their symptoms, send them home for 24-48 hours and encourage them to visit a medical provider.
If student is symptomatic, they need to be removed from PE, physical recess, drama, dance class and other physical activity without penalty. Student should not begin Return to Play protocol until student is attending class full time and temporary adjustments are no longer needed.
How do I know what adjustments to school work should be made?
Each school and each student is unique, so adjustments will also vary. First, complete the Symptom Checklist (Page 2). These symptoms are categorized into Sleep, Physical, Cognitive, and Emotional. The Temporary Adjustment
Recommendations (Page 4) is also categorized by symptom type. Begin suggesting adjustments based on the types of symptoms reported by the student.
When suggesting adjustments, also consider suggestions from the student's medical provider (if received) and from the student themselves. Most frequently, teachers and school nurses (and sometimes counselors) communicate to adjust academic supports as needed. Communicate with your school administrators to ascertain what process works best for your school.
"Our school has identified that one of our weaknesses is communicating between groups in delegating and sharing. Using this packet and thinking about providing specific adjustments for the students makes us more accountable for follow through and communication."
"The packet helped us have a more formal plan to pinpoint adjustments. It gave us more leeway in releasing them back to the classroom and helping them get better, sooner. They are good recommendations, and the packet has a good flow."
"The packet complements our current protocol but provides more specific information, and I have been checking in more regularly with the students. It is a very reasonable expectation for the amount of work to do."
Contact Return to Learn
To learn more about the RTL program and how to bring it to your school, contact rtluw@uw.edu.
For information about licensing RTL, email license@uw.edu with the reference number: Return to Learn 48510.