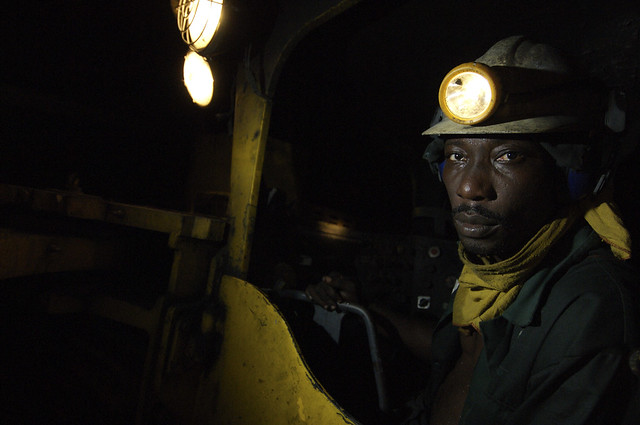 A new study examining injuries among gold miners in Ghana found that 26 percent of surveyed workers reported an injury in the past year, with higher risk of injury among those who worked in underground mines and in the informal mining sector. The most common causes of the recorded injuries were from equipment, slips, and falling from height.
Globally, the mining industry contributes disproportionately to workplace injuries. Studying these injuries is challenging due to lack of records of injuries and the fact that many injured workers do not seek formal medical care, and the study sought to improve estimation of mining injuries in Ghana. According to previous research, an estimated 90 percent of mining injuries occur in low and middle income countries.
The study, "Occupational injury burden among gold miners in Ghana," published in the International Journal of Injury Control and Safety Promotion, was led by Emmanuel Kweku Nakua, Ph.D., of Kwame Nkrumah University of Science and Technology(KNUST) in Kumasi, Ghana. Nakua is also a former Fogarty Fellow in global health at the University of Washington and Harborview Injury Prevention & Research Center.
Researchers found that workers in the informal mining sector had a 59% increase in adjusted risk when compared to company miners, making this the first study in which this increased risk was well documented. Previous studies have found that workers in informal mining sectors were often lacking personal safety equipment and safety training and operated under significant work pressure, which may relate to the increased injury risk.
Counter intuitively, workers with more years of experience were found to have a higher risk of injury. However, the authors pointed out that more experienced workers may also be assigned more difficult and riskier jobs.
In the study, researchers interviewed 1,029 mine workers from four geographic regions to determine if they had been injured on the job in the previous year and to gather data on injury severity, demographics, mining work, time worked and other risk factors. Workers from both large- and small-scale mining operations were included.
As the survey relied on the recall of the workers, the authors also note that the study may underestimate the injury burden, especially regarding minor injuries.
Authors hope the study will stimulate greater emphasis on safety for this high risk group of workers, and especially for the workers in the informal sector.
Lead author Nakua was also recently promoted to head of the Department of Epidemiology and Biostatistics in the School of Public Health at KNUST.
Co-authors include other researchers from KNUST, including Ellis Owusu-Dabo, Ph.D., Samuel Newton, Ph.D., Koranteng Adofo, Ph.D., Easmon Otupiri, Ph.D., and Dr. Peter Donkor, as well as HIPRC Global Injury section lead Charles Mock, M.D., Ph.D., MPH
Image License: Attribution-NonCommercial-NoDerivs 2.0 Generic (CC BY-NC-ND 2.0)