Volume 4, Issue 12 | December 2017
Learning with Nature: a How-to Guide to Inspiring Children through Outdoor Games and Activities
reviewed by library volunteer Dorothy Crandell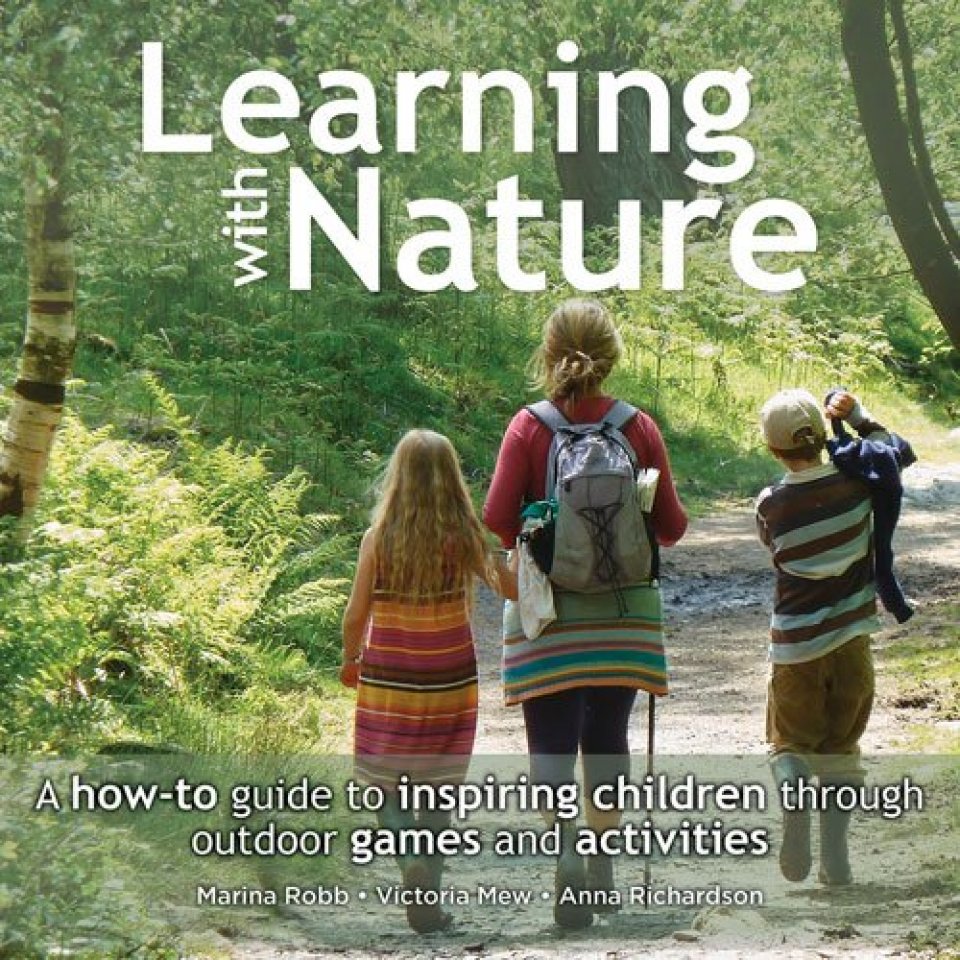 Learning with Nature: A How-To Guide to Inspiring Children through Outdoor Games and Activities
covers a wealth of contemporary outdoor practices as well as ancient traditions for the young naturalist. This book is of interest to educators, families, and anyone working with groups of children. Many ideas can be adapted for a wide range of ages and group sizes. While developing practical and social skills, these activities bring laughter and fun to a respect for the natural world. The activities and games include warm-ups, team building, tool safety, foraging wild plants, and learning about birds, animals, plants, and trees in the wild. The book is organized into four sections: Games, Naturalist Activities, Seasonal Activities, and Survival Skills.
"Always leave a place better than you found it" is the basic message, to ensure the regeneration of natural resources. Based in the United Kingdom, authors Marina Robb, Victoria Mew, and Ann Richardson generously share ideas gathered from many sources to encourage young people to make the nature connection, spending more time outdoors. One author, Victoria Mew, trained with the internationally recognized Wilderness Awareness School here in Duvall, Washington. Evidence of this training is the first-hand contact with the natural world emphasized in this book, which translates well to North America. Learning with Nature is a guide to understanding, thriving in, and caring for our environment.
Val Bourne's The Living Jigsaw
reviewed by Brian Thompson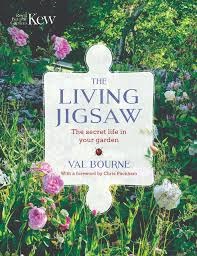 I read a lot of gardening books – one of the joys of my profession! Somehow, the British author Val Bourne had escaped my attention until now, but I will watch eagerly for her future writings. Her new book,
The Living Jigsaw
, is a delight. I had a hard time putting it down.
Reading this book is like looking at your garden with a close-up lens. As suggested by the title, Bourne is very interested in the inner workings of and the interplay between plants, insects, and other animals, especially as they influence the health and robustness of her garden. Her pesticide free garden – she is opposed to even so-called "natural insecticides" – thrives with careful planning and management.
Many of her gardening principles were tested when she moved from an established garden that was dry and stony, to a new, unmanaged garden with fertile soil and underground springs. She had to make new choices of plants and plant combinations – some old favorites didn't succeed in the new conditions.


Of course, the animals in her garden are UK natives. Try as I might, nothing I do in my garden will encourage hedgehogs. However, Bourne's garden practices are very applicable to the Pacific Northwest, and her annotated listing of "Top 100 Plants for an Eco-Friendly Garden" has many worthwhile selections for our gardens.
Craft and gift show and sale at the library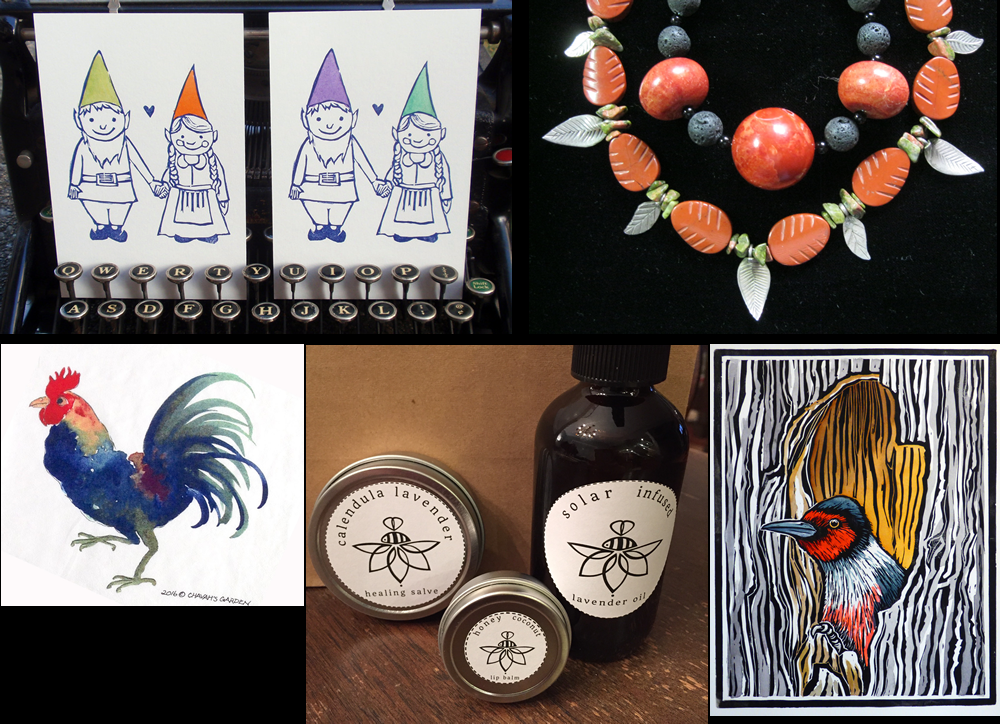 The Miller Library's 2017 craft and gift show and sale is open now through December 23. The show features the work of five local artisans (shown clockwise from top left in the montage above):
Jenny Craig
's witty letterpress paper goods
Dorothy Crandell
's stone-bead necklaces
Molly Hashimoto
's prints, cards, and watercolors
Katie Hopper
's handcrafted botanical salves
Syd C' de Baca's tea towels, mugs, and aprons

We hope you will come and take a look at this unique selection of beautiful items. Since a full 25% of proceeds benefit the Miller Library, you will be helping us as you support local artists and craftspeople.
SUPPORT THE LIBRARY
Thanks to support from the community, the Miller Library can offer the best in horticultural reference assistance along with the latest publications on plants and gardens.
We appreciate your generosity!
© 2017 University of Washington Botanic Gardens