VOLUME 4, ISSUE 12 | December 2017

James Hitchmough's Sowing Beauty
reviewed by Brian Thompson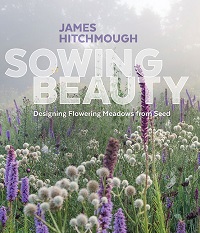 James Hitchmough is the chair of the Landscape Architecture department at the University of Sheffield in England. On his faculty website, he describes his research as focused on the "ecology, design, and management of herbaceous vegetation."


In his new book,
Sowing Beauty
, he emphasizes the practical application of this research, especially for developing naturalistic meadows in public spaces. He is a strong advocate of sowing carefully designed seed mixes, using established plants only as supplements or embellishments.
I recommend this book to all who are designing restoration sites, especially larger sites where sowing seeds is advantageous to manage costs. Hitchmough has considerable understanding and practice with the creation of new herbaceous plantings, including restoration of native grass communities in Western Australia.


Much of this hefty tome is a handbook to the many steps required in the design, installation, and future maintenance of any new planting. He includes several case studies. While many of his installations include non-invasive, exotic species, he also provides charts using natives from various regions of the world that are effective in restoration projects.


For projects that fall under public scrutiny, Hitchmough considers "how human beings interpret and value" naturalistic plantings, concluding that "human responses are generally very complex, but there are patterns." Fortunately, he provides insights on how to work with these patterns.
December exhibit features local crafts and art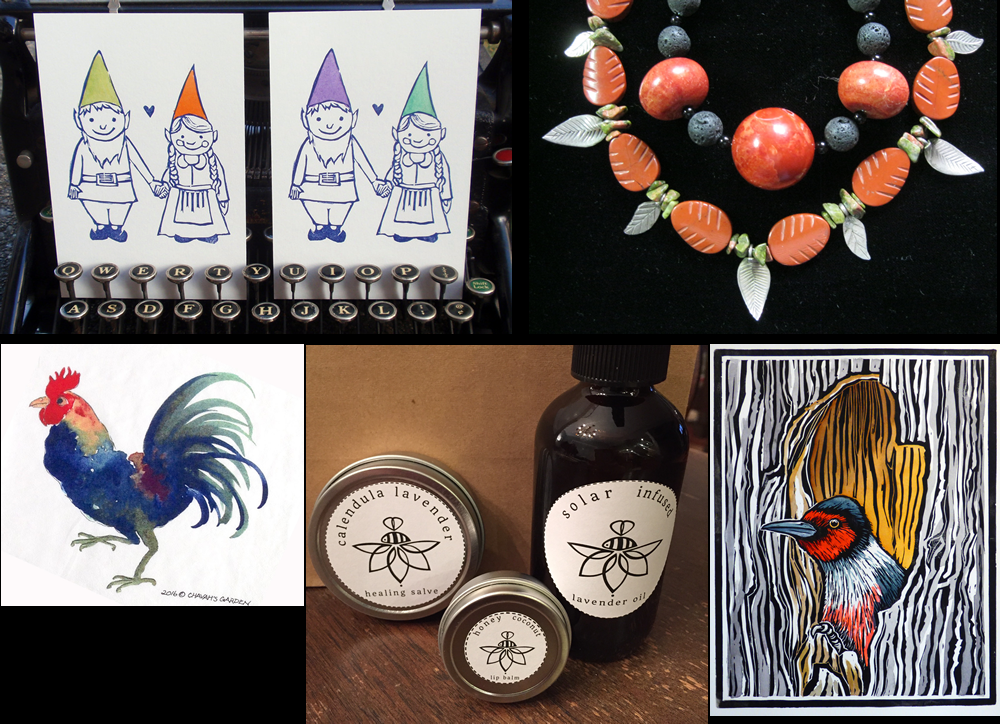 The Miller Library's 2017 craft and gift show and sale is open now through December 23. The show features the work (shown clockwise from top left in the montage above) of five local artisans:

Jenny Craig's witty letterpress paper goods
Dorothy Crandell's stone-bead necklaces
Molly Hashimoto's prints, cards, and watercolors
Katie Hopper's handcrafted botanical salves

Sydney C' de Baca's tea towels, mugs, and aprons

We hope you will come and take a look at this unique selection of beautiful items. Since a full 25% of proceeds benefit the Miller Library, you will be helping us as you support local artists and craftspeople.
Say, Plant Answer Line Librarian, what's that edible gall that grows on sage in the Mediterranean region?
researched by Rebecca Alexander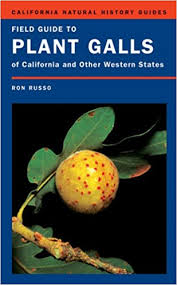 Q:
I found a reference to a type of edible gall that grows on sage plants in Crete, and is sold as a sweet in markets there. Can you tell me what species of sage that might be, and is it something we can grow in the Pacific Northwest? Will it develop tasty galls here?
A:
It seems very likely that the species of sage is
Salvia pomifera
. That species name ('fruit-like') refers to the apple- or fruit-shaped galls.The webpage of Flora of Israel has a
feature article
by Professor Avinoam Danin on this type of Salvia that does indeed grow in Crete. He mentions another Cretan species that produces fruit-like gall structures,
Salvia fruticosa
. ...
According to Greek horticulturist and Salvia expert Eleftherios Dariotis, " Salvia pomifera is the one that produces most galls and people like to eat them. Their taste is like a sagey apple and they are crunchy in texture. S. fruticosa produces galls as well, but not as often."


In the Middle East, there is another species of sage that produces edible galls. Salvia dominica goes by the common name Bedouin peach, or khokh, because the galls it develops are fuzzy like the fruit. ...


Salvia pomifera will grow in USDA hardiness zones 7-10, and both Salvia fruticosa and Salvia dominica will grow in USDA hardiness zones 8-11. To me, that sounds like potentially marginal hardiness given our tendency for wet (Salvia-rotting!) winters.


I have a feeling that you would not have much luck in attracting the right species of Cynipid gall wasp to Pacific Northwest-grown Salvias. The
Aulax
species of gall wasp is what causes the galls found on sage species growing in the Mediterranean region. According to the
Field Guide to Plant Galls of California and Other Western States
by Ron Russo (University of California Press, 2006), the gall wasps which may affect Salvia species in California and other western states are
Rhopalomyia
species. The galls they form are tubular in shape, and not fruit-like in appearance. There is no documentation on their taste.
Editor's note: This is an excerpt. Read the full question and answer in our Gardening Answers Knowledgebase.
Plant Answer Line provides quick answers to gardening questions. You can reach the reference staff at 206-UWPLANT (206-897-5268),
hortlib@uw.edu
, or
online
.
© 2017 University of Washington Botanic Gardens